NFL "pay to play" Superbowl halftime act deal rumored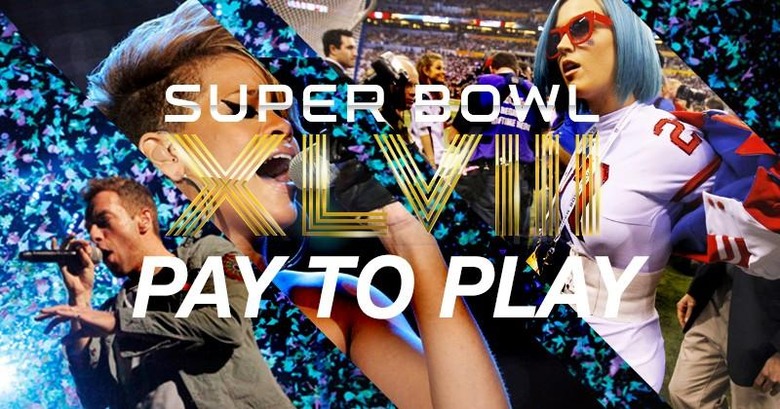 It's a little-known fact that the NFL doesn't actually pay Superbowl halftime performers to play during the most-watched sporting event of the season every year. What's even more under-wraps is the idea that the NFL may take things another step this year: asking performers to pay THEM to play during halftime. When you think about it, it does (sort of) make sense.
Word comes from sources familiar with the matter speaking with the WSJ have suggested that three acts have been singled out for this year's halftime show: Rihanna, Coldplay, and Katy Perry.
These artists have supposedly been asked to "contribute a portion of their post-Super Bowl tour income to the league." This, they said, or "make some other type of financial contribution, in exchange for the halftime gig."
Almost as if the NFL was a non-profit group. Of course the NFL has not been available for comment on the matter specifically.
Last year's NFL halftime show featured the Red Hot Chili Peppers and Bruno Mars. It was the Monday after the big game that Mars first put tickets on sale for his "Moonshine Jungle" tour which went on in the weeks and months of this early summer.