NFL live games will be available on any mobile carrier in 2018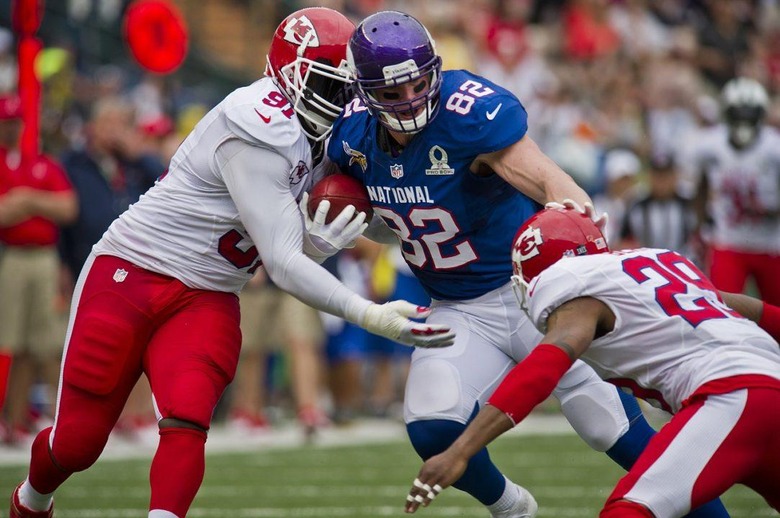 Verizon subscribers have long had the perk of live NFL mobile game streaming, but that will change next year. Verizon and the National Football League have announced a new deal that will bring live game streaming to any carrier in the US starting in 2018, including the Super Bowl. Streaming access will be available via Yahoo and Yahoo Sports in addition to the NFL app and Verizon's go90.
The change comes via a new multi-year deal between the two companies. Verizon says that under the partnership, football fans will get mobile access to NFL coverage, including highlights, throughout the year, as well as access to original content made between Verizon and the NFL. However, Verizon will get to keep the distinction of being the Official Sponsor of the NFL.
Overall, mobile customers will get access to national games, in-market games, regular season, pre-season, and playoff games, plus the Super Bowl, with everything starting next month when the playoffs arrive. The only big perk remaining for Verizon customers in particular are "unique experiences" that will be offered to Verizon Up rewards members.
Verizon will also be working with NFL teams on Smart Stadium tech, which the carrier says will "improve stadium operations," though no other details on that were provided. If you're a football fan eager to get mobile access to the NFL content, you'll need to download the Yahoo Sports app for Android or iOS, otherwise you can use the NFL mobile app or go90.
Talking about this new deal is Verizon's CEO Lowell McAdam:
The NFL is a great partner for us and we are excited to take its premier content across a massive mobile scale so viewers can enjoy live football and other original NFL content where and how they want it. We believe that partnerships like this are a win for fans, but also for partners and advertisers looking for a mobile-first experience.
SOURCE: Verizon