NFC On The iPhone 6: Secure And Subtle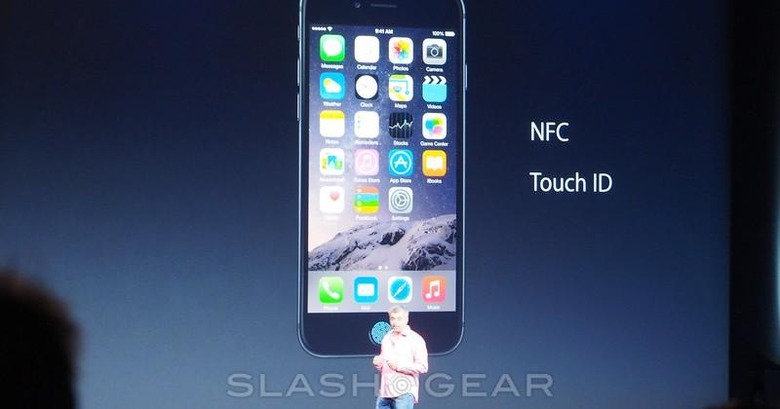 Apple's iPhone 6 has long been rumored to have NFC, and today Apple made it official. In announcing their NFC system, Apple made sure to tout the security of the program, and discuss how easy NFC payments can be. While we've seen NFC payments work before, it's just never been this well done.
Apple's NFC runs along the top end of the phone, which is the reason for those odd cutouts we see on the device. The NFC chip also has a secure element, which is the real killer feature. That secure element doesn't store card info to transmit to the seller. Instead, you get coded payments.
Rather than send along your credit card info each time you buy something, your iPhone creates a one-time payment number for the transaction. In a way, it's like two-step payment authorization. You buy something, and Apple creates a buffer for your info.
If you lose your iPhone, you can also use "Find my iPhone" to lock your phone up! The easiest way to pay, and the most secure? September 12 can't get here fast enough.