Nexus OTA updates for Stagefright appearing today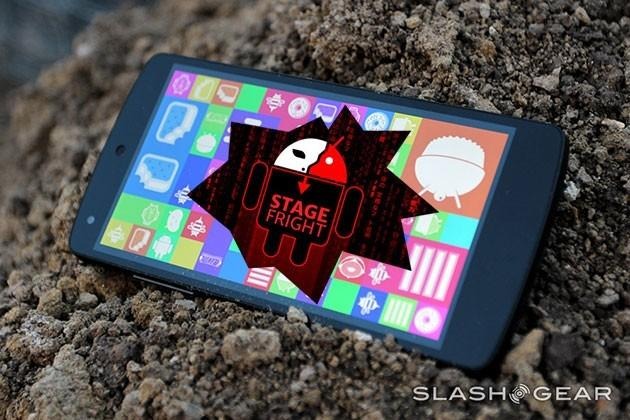 This morning OTA (over the air) updates for Android devices in Google's Nexus stable have begun to arrive for Stagefright. A vulnerability in the security bits of all Android devices was found earlier this month, a vulnerability in Stagefright that you really should get to know up close and personal. Google took action – as have many major manufacturers of smartphones – and updates are coming starting today.
The devices that have been added in to this first wave of updates begin with the Nexus 4 – that's the off-carrier edition, while we're still waiting to see if it'll work just fine for the T-Mobile version. The Nexus 5 is also updated here, as is the Nexus 6 in all of its editions.
Nexus 7 2013 will have the update today in both Wi-Fi and LTE editions. As will the Nexus 9 in both LTE and Wi-Fi editions, and the Nexus 10. As for devices before there – you're pretty much out of luck.
Download the following ZIP files from Google at your own risk. If you do not know what to do with the files, just wait for the update to come to you. Naturally. Without risk.
• Nexus 4 occam LMY48I from LMY47V
• Nexus 5 hammerhead LMY48I from LMY48B
• Nexus 6 shamu LMY48I from LMY47Z (International, Sprint, U.S. Cellular, Verizon, and ATT) shamu LVY48E from LVY48C (Project Fi) shamu LYZ28J from LYZ28E (T-Mobile USA)
• Nexus 7 (2013) razor LMY48I from LMY48G (Wi-Fi) razorg LMY48I from LMY47V (LTE)
• Nexus 9 volantis LMY48I from LMY47X (Wi-Fi)
• Nexus 10 mantaray LMY48I from LMY47V
Beyond this collection of devices are smartphones and tablets outside of Google's 3-year window for security updates. If you'd like to update your own device by jumping in on the security updates for these newer devices and retrofitting, by all means, do so! Let us know if you do, we'd love to share!