Nexus 9 hands-on - Google's tablet grows up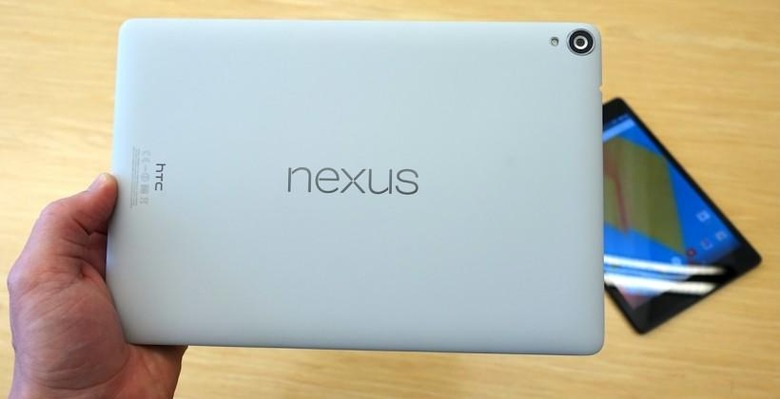 A new HTC tablet has been a long time coming, and so the Nexus 9 takes no chances, HTC partnering up with Google to make not only the Android retort to the iPad Air 2 but a showcase for what Lollipop can do when given more than a smartphone screen. Replacing the Nexus 7 with a larger, more premium – and more expensive – version, not to mention retiring the Nexus 10 in the process, the Nexus 9 is also the first true 64-bit tablet running Android. I caught up with HTC for some early playtime ahead of its November release.
The spec list certainly makes for reassuring reading. Behind the 8.9-inch 2048 x 1536 IPS LCD touchscreen and its Gorilla Glass 3 protection there's NVIDIA's Tegra K1 64-bit processor and 2GB of RAM. It's a processor/memory combination we've seen put to good use in NVIDIA's own SHIELD Tablet, and just like that gaming-centric slate the Nexus 9 packs dual front-facing speakers leaning on HTC's BoomSound audio experience gleaned from its smartphones.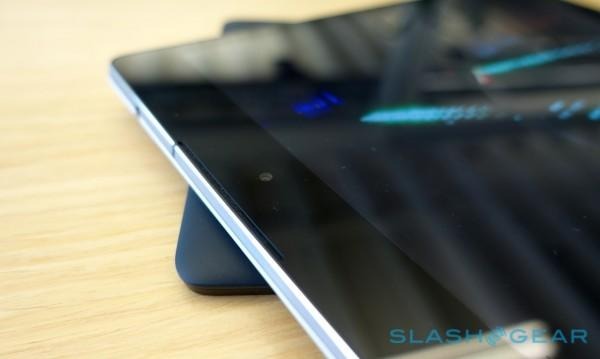 It's one of my favorite features on HTC handsets, and it works just as well on the Nexus 9. I'd not have argued with an antireflective coating for the screen, however, having come to appreciate that on the iPad Air 2. Without it, you can get some major reflections depending on where you're sitting.
What I particularly like is Google and HTC's decision to switch from the 16:9 widescreen aspect of the Nexus 7 to 4:3. Yes, it's iPad-like, but with good reason: held in portrait orientation, you're not left with something that feels unnecessarily long and unwieldy.
On the back, there's an 8-megapixel camera with a flash and Full HD 1080p video recording, while the 1.6-megapixel camera on the front records at 720p. Connectivity includes WiFi b/g/n/ac (2.4/5GHz), Bluetooth 4.1, NFC, and – optionally – HSPA/LTE. You get the usual bevy of sensors, too – GPS, accelerometer, digital compass, and gyroscope – and a microphone.
Altogether, it feels sturdy and well made. The bezels are narrow, but I found the slight beveling of the sides gave me just enough space to grip with the edge of my thumb. Still, for longer periods – like watching a video, reading an ebook, or browsing in Chrome – you'll probably want to rest the Nexus 9 on your leg or the arm of a chair, like most larger tablets.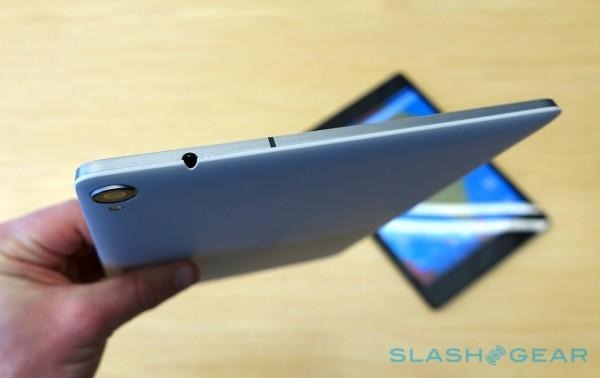 HTC has stuck with plastic rather than metal, but the rear is soft-touch (and a little prone to fingerprints and smudges in the process) and the brushed metal trim gives a sleek, premium look.
Lollipop – aka Android 5.0 or "Android L" – is much anticipated among phone and tablet fans, seen as Google's retort to iOS 8. My time with the Nexus 9 was too short to get anywhere close to grips with the new OS, but it was certainly sufficient to spot some of the more notable features.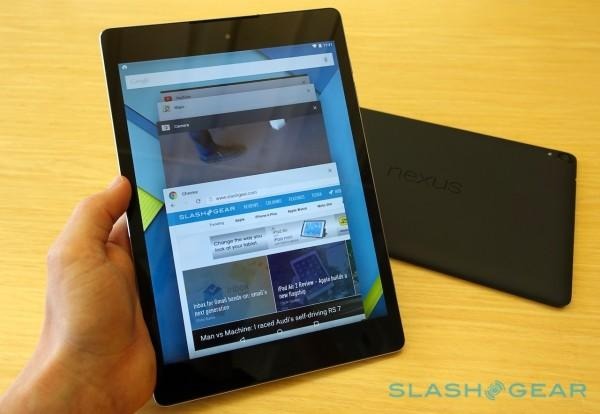 Tap-to-wake is one of those things you wonder how you ever did without when you've used it for a short while – when you return to a phone or tablet that doesn't support it, you find yourself tapping fruitlessly at the screen wondering why it's not leaping to life – while the Material Design interface style is fresh and clean.
It's helped by a variety of little animations that altogether leave Android feeling more alive. One of those difficult-to-measure metrics, yes, but important for leaving a tablet feeling more like an extension of your life than just a slabbish appliance you leave on the coffee table. Even if that's the only place your Nexus 9 lives, multi-user and guest account support means Lollipop is far better suited for such a role.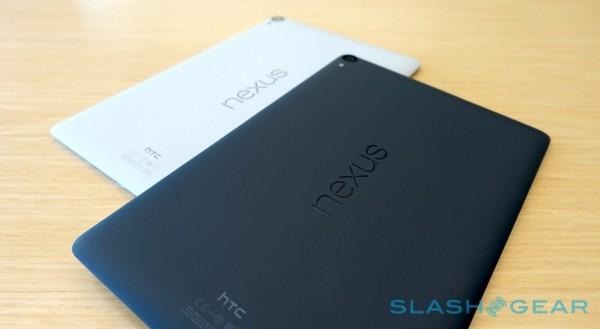 There are plenty of questions still to address about the Nexus 9. Several of Lollipop's features are yet to be signed-off on, along with some of the key apps – HTC wouldn't let me see Gmail, Calendar, or Earth, since they're not final yet – and it'll take real-world use to see how the 6,700 mAh battery holds up in earnest.
The biggest, though, will be whether Android can finally level the playing field with iPad on tablets when it comes down to more than just price. The old Nexus 7 was a hit in no small part because it was priced so competitively, after all.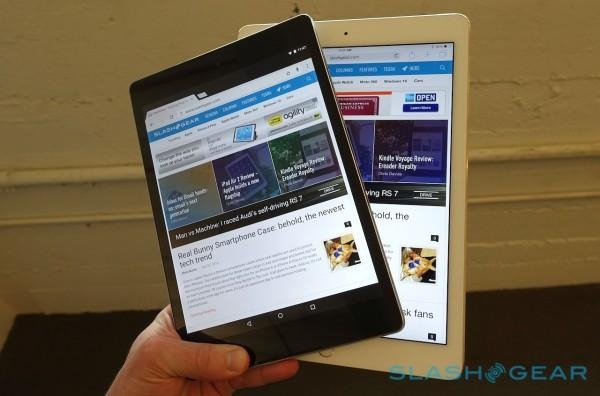 The Nexus 9, in contrast, starts at $399 for 16GB and rises to $479 for the 32GB; figure on spending $599 if you want the (only) 32GB LTE configuration. You'll want to consider the bigger capacity one if storage is at all an issue for you, too, since Google and HTC opted to leave out any sort of expandable memory: if you want more storage, you'll need to look to the cloud to add it, and the search giant would unsurprisingly prefer it if you picked Google Drive.
Nonetheless, even after a short period there's plenty to pique my interest. HTC makes great hardware, and I'm not surprised that, combined with the reassurance of "pure" Android, people are already getting excited about the Nexus 9.