Nexus 7 refresh gets teased in Google+ Hangouts video

We saw a lot of cool things during the Google I/O keynote yesterday, including new Google Maps, updated Google Search, and a unified Google+ Hangouts experience. Speaking of which, the promo video for Google+ Hangouts had a peculiar couple of seconds, where we spotted a 7-inch tablet with a glowing notification light, which none of Google's tablets have. Could this be a next-generation Nexus 7 that we're seeing?
At the 21-second mark in the video below, you'll see an iPhone 5 to the right, with a 7-inch tablet to the left. Our first assumption is that it's the normal Nexus 7, but the glowing, oscillating notification light tells us that it's not your ordinary Nexus 7, but possibly the next-generation Nexus 7 that Google didn't announced during the keynote.
Obviously, this raises more questions than it answers, including why this is in the video, and why didn't Google announce a new Nexus 7. It's possible that Google had plans to launch a new Nexus 7 and went ahead and put it in the video above, but then they may have scrapped plans to announce it during the keynote.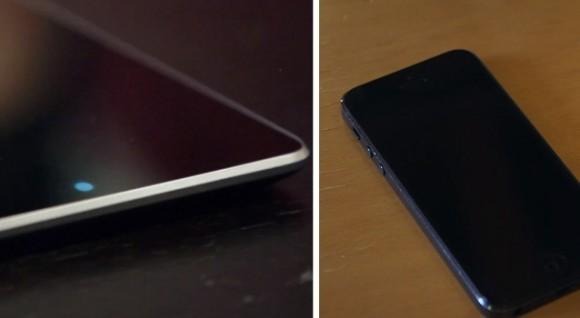 Or it's just possible that Google just put a notification light on the Nexus 7 in post-production of the video to simply demonstrate Hangouts' abilities, but that seems odd on the face of it. We also see a second angle of the alleged new Nexus 7 tablet right after the 21-second mark where a girl picks up the tablet to reply to a message. We can't really make out if the tablet she's holding is different from the current Nexus 7, but we weren't expecting Google to completely redesign the tablet anyway.
We've heard in the past that the new Nexus 7 would sport a full 1080p HD display, along with a Qualcomm Snapdragon quad-core processor and Android 4.3, which would be magnificent, but it seems that wasn't the case during the keynote, and Android 4.3 was a no-show as well. Maybe they'll pull a "one last thing" towards the end of the conference this week, but we're not counting on it.
VIA: Android Community
SOURCE: AusDroid