Nexus 7 brings Hangouts update for tablet-based screen-sharing [UPDATE]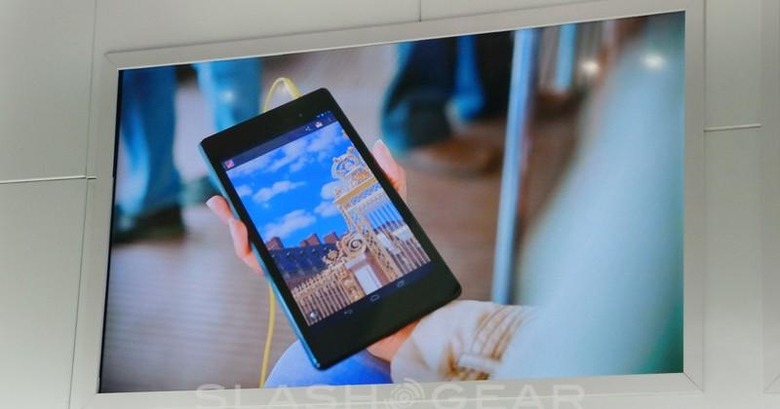 Google this week brings a new Nexus 7 to the market along with software updates that will allow full-screen sharing through Hangouts. What this means for the lay person is that, when you connect with a friend or colleague with the Android app Hangouts, you'll not just be able to do video and text chat, you'll be able to share the images on your tablet's screen as well. This includes document editing as well.
NOTE: This feature was shown by Google as a PREVIEW, meaning it won't be released today, but some time in the near future. We'll let you know when it's time!
In a wave of app updates that'll certainly be coming to all Android devices sooner than later, the Nexus 7 was demonstrated to be working with a boost to Google Drive, as well. There you'll have a new more user-friendly interface with tiles and a new navigation drawer.
This ties in well with a recent bit of chat on extending the Chrome screen mirroring abilities we saw earlier this year to Android. Soon both mobile devices and your desktop machines will be able o share heir abilities in more than just file folders. It won't matter which machine you're on, you'll be able to access the other from anywhere.
For now, you'll want to stick around SlashGear's Android portal all day long – we'll be seeing more on the Nexus 7 reboot and a vast collection of updates to Android Jelly Bean with 4.3.