Nexus 6P delayed, Google refunds $25 to make amends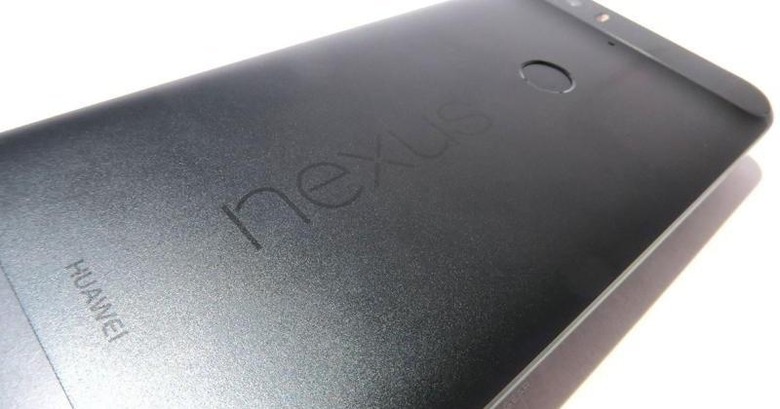 Excited for the Nexus 6P? We can hardly blame you as it is one of the most interesting smartphones to come out of Google in a long, long time. But it might be time to curb in that enthusiasm and let patience, and reality, sink in. Google has been reported to have sent out several apologetic emails to some eager Nexus 6P would-be owners. To make it short but not less painful, Google has delayed some of the shipments to next month. The good news? You get $25 of your money back in exchange.
The Nexus 6P represents a couple of firsts for Google and the Nexus line. It's the first Nexus device to be made by a Chinese OEM, Huawei for this round. It is also the first to be clad in metal, as all previous Nexus smartphones were unabashedly plastic. It is also the first time that a Nexus device has reached to top ranks of DxOMark's list when it comes to mobile photography.
Be sure to read our Nexus 6P review to see how remarkable the smartphone is.
Given the above, plus the rather high end specs of the smartphone itself, it's not that hard not to wish the Nexus 6P could come sooner. Google probably wishes the same, but logistics and manufacturing schedules don't always match our wishful thinking. Google hasn't exactly revealed the reasons for the delay, only that they are trying to fill up the specific storage capacity and color of the order. This hints that there might be shortages on some configurations, especially since some Nexus 6P have safely landed in new owners' hands.
The new schedule for the next batch of shipments would be between 7th to 14th November, though that too, might be an estimate. "As a courtesy", according to Google, they are giving a $25 refund for those whose devices have been delayed. That is, of course, akin to having a $25 discount on the price, since credit cards aren't charged until the smartphone actually ships.
VIA: Phandroid