Nexus 6 size comparison: just don't call it a 'phablet'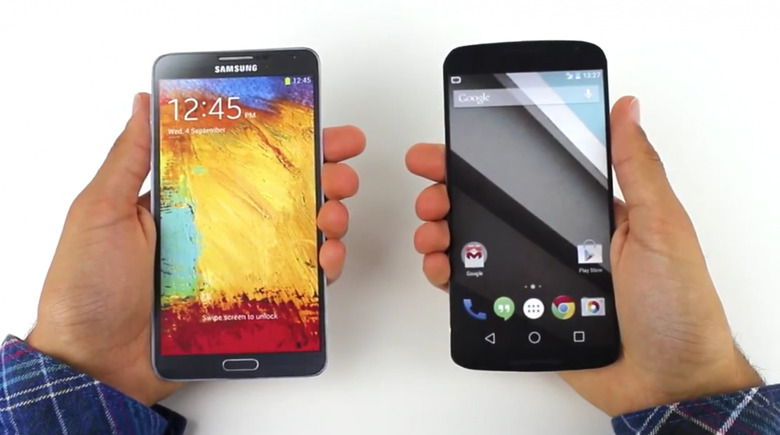 How big is the Nexus 6? Believed to be a 6-inch display, the Nexus 6 is certainly going to be polarizing. A few new videos and pictures, showing a mock-up of the Nexus 6 next to other current devices, gives us a good idea of just what we're in for with the newest Google flagship for Android.
We'll take a minute to remember the pics, mock-ups, and anything else regarding the Nexus 6 is all based on speculation. While the evidence mounts that a 6-inch Nexus handset is on the way, there is no confirmation of any kind, and definitely nothing official.
We've seen a physical mock-up before, showing the handset next to other Nexus devices. With those, we saw how the Nexus 6 may look next to other Nexus devices. This time around, we're seeing the Nexus 6 next to other Android handsets.

Still, the Nexus 6 looks to be plain massive. I've taken a shot at the handset before, and I'll stand by that. It's just too big to be the solo Nexus device. With a 6-inch screen, it's not going to appeal to as many people, and edges far beyond the "standard" for smartphones the Nexus lineup is supposed to be.
As you can see in the pic above, and video below, the Nexus 6 is about as big as the biggest Android handset of a tolerable size in the Note 3. If Google really does take the Nexus 6 to the edge of smartphone sizing, they're pushing the limits, that's for sure.
Are they pushing the limits in the right way, though? Tell us what you think in the comments section below — just please don't call it  'phablet'.