Nexus 6 now available for pre-order [Update]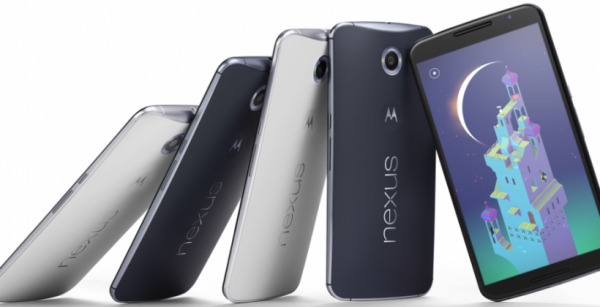 You wanted it, and Google is giving it to you: the Nexus 6 is available for pre-order. The flagship Android device, straight from Google, is now available direct from the Play Store. At $649 for the base 32GB version, it's not going to be the easiest pill to swallow when the credit card statement comes — and gets harder if you upgrade to the 64GB variant, which is $699. Still, if you're anxious to get your hands on some Android Lollipop, you can!
The nexus 6 sports a 5.9-inch QHD display with a 2560x1440 resolution and 493 ppi. A 13MP camera sits on the rear of the device, and has optical image stabilization and an f/2.0 aperture. A dual LED flash surrounds the camera; something Motorola borrowed from the Moto X.
A big 3220mAh battery is Qi capable for wireless charging, with up to 330 hours standby time. Motorola's new Turbo Charger can bring your Nexus 6 back to life quickly when you need it, too.
A Snapdragon 805 clocked at 2.7GHz compliments the Adreno 420 GPU. Many reports indicate 3GB RAM, but the Nexus 6 landing page lists no such info.
You can also get the Nexus 6 from all four major carriers, so if you're unable to pre-order one from Google Play, give your carrier's website a shot. The Nexus 6 ships from Google in 3-4 weeks, so your wait won't be too long.
Update: Man, that was quick! For many, the Play Store is showing the Nexus 6 as out of stock. We're not sure if Google sold through their inventory already (doubtful), or if they're just taking blocks of orders. Either way, keep hope aline, and keep checking back to the Play Store. Remember, Google has a shoddy track record of good purchasing experience via the Play Store when it comes to Nexus devices, so don't lose hope just yet.
Source: Google Play