Nexus 6 gets an Android 7.0 downgrade for those already on 7.1.1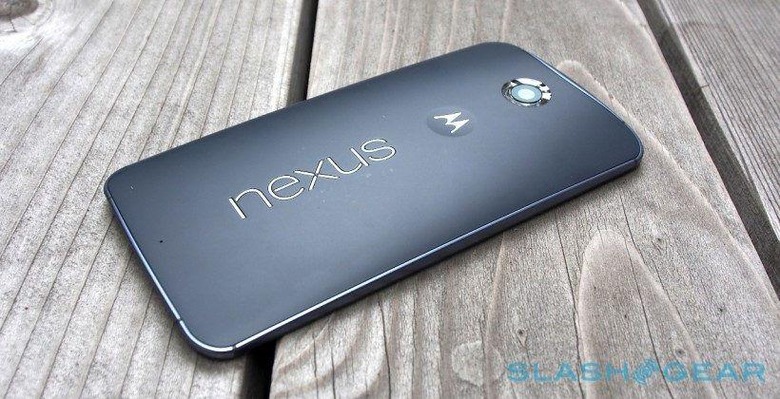 It's bad enough that both the Android 7.0 Nougat update and its later 7.1.1 release were significantly delayed for the Nexus 6. Now owners of the supposedly still supported device are left in a state of limbo. That is if they aren't already stuck with a partially broken installation. Google has apparently made available an update to Android 7.0, which is rolling out even to those already on Android 7.1.1, which, in turn, is causing apps to crash left and right.
Nexus 6 owners really have it rough. At first it seemed they would never get Android Nougat in any form at all, despite still being within its support period. 7.0 did come, followed by 7.1.1 a lot later, but those releases have introduced problems as well. You'd think by now Google has already this down to a "T". Apparently not.
Nexus 6 owners were surprisingly greeted by an OTA update to Android 7.0. Well and good, if you're still on 7.0. Many, however, have already updated to 7.1.1 but still got this OTA notice. As suck, for those on the latest Android version, it was basically a downgrade back to 7.0, which is where the problem lies.
Android's update system has never really been designed to go backwards smoothly. It can only move forward with updates. Downgrading to a previous version, more often than not, required users to at the very least wipe their devices. But since the update was presented as a normal OTA with no warning whatsoever, users presumed it was safe. Once the update was applied, however, apps that were working with 7.1.1 started crashing continuously, forcing users to do the wipe anyway, begrudgingly.
Google's official response to inquiries neither explained the reason for pushing out the update nor the lack of fair warning before hand. Google would have surely known that there were Nexus 6 devices already on 7.1.1. It does say that those who prefer to stay on the unpatched 7.1.1 could do so at their own risk and ignore the OTA. Actually, the implication is that they will no longer receive any OTAs at all. Those who do want to still receive updates are advised to go back to Android 7.0, which requires a factory reset. And for those with already broken phones? Well, they'll have to reset anyway.
"There was a recent OTA update for Android 7.0 that is causing confusion for some Nexus 6 users. For those of you that want to guarantee future OTA updates, you will need to get back on the 7.0 supported track. If you are experiencing issues after accepting the 7.0 update, please factory reset your device to help resolve any problems.

For any Nexus 6 users that want to continue flashing/sideloading future builds, you can stay on 7.1.1 and continue to do so."
This is the first recorded instance of Google rolling out a downgrade and it could have probably handled it better. Some clarification on exactly why it is happening should be offered to users. And although Google does seem to hint there will still be future updates, considering the Nexus 6 has been downgraded to 7.0, there's no assurance it will be updated to 7.1.1 again.
VIA: Android Police