In a little over two weeks, the world will once again go crazy over buying gifts for that special someone. If you ask Google, the perfect gift would, of course, be one of the devices available from its online store. So in preparation for that season, Google is putting up a few promos to entice buyers. A "better together" arrangement will land you a special partner for a purchase of a Nexus 5X or Nexus 6P. Plus, Google is giving the Nexus 5X yet another, seemingly permanent, price cut.
It wasn't too long ago when Google made the LG-made Nexus 5X more affordable. Back then, the price for the 16 and 32 GB models went from $379 and $429 to $349 and $399, respectively. The $30 back then didn't seem to be quite much of a saving, but now with another $50 deduction, it adds up. The product page for the Nexus 5X now reads "Was starting at $349, now starting at $299", perhaps hinting that this isn't just a seasonal offer.
And what would you want to do with that $50? Google suggests using it to buy a Nexus 5X case, which starts at $39.99. That's about it, no free case actually. Which does mean you're completely free not to buy a case anyway.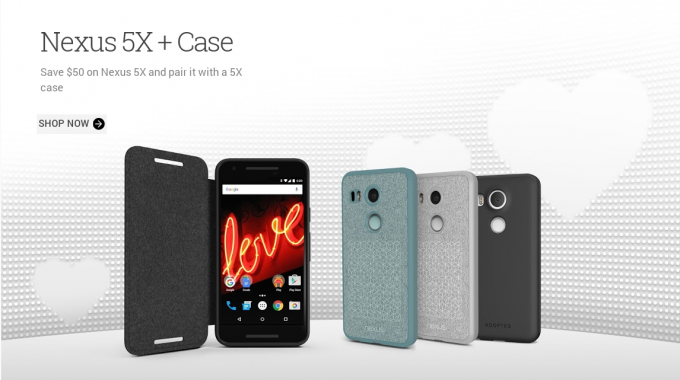 The Nexus 6P tandem might be a bit more tempting. For one you also do get a $50 discount, which means the Nexus 6P from Huawei now starts at $499. The wording, however, sounds like it won't be for good. But in addition to that, if you buy a new Nexus 6P, you will receive a $50 credit that you can use to buy a new Huawei Watch to go along with it.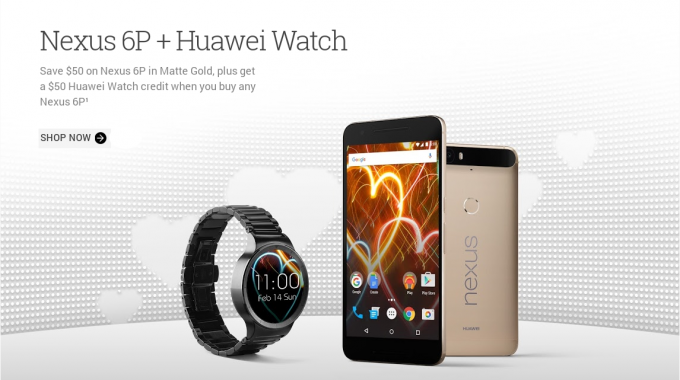 Since we're talking about store credits here, there is some fine print to be observed. The promo only applies to Nexus 6P units bought from the Google Store in the US and Canada, starting January 12 even. The $50 credit, however, cannot be simply applied to any other Google Store purchase and can only be used towards the purchase of a Huawei Watch. The credit must be used before September 1 this year or else it will be forfeit.