Nexus 5 camera sample shots appear on Google+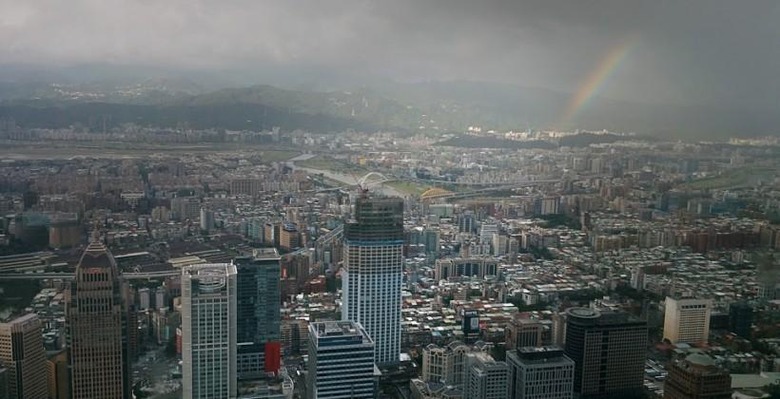 The Nexus 5 has been covered forwards and backwards today, but the camera has gotten little attention. In past weeks, some images popped up here and there online from those who had their hands on the smartphone already, but most had been pulled for various reasons and we've seen little produced by the camera. Now that the handset has been made officially known, those pictures are reappearing, and some more with them.
The camera on the iPhone 5s has been one of the handset's bragging points, and Apple went to great lengths to show off what it can do. Back in September, the smartphone was used to record video and take pictures at the Burberry runway show in London, providing ample samples of what the iSight camera can do. Google hasn't been such a braggart about its own camera, but the hardware is supposed to be top-notch.
The Nexus 5 camera is being touted as offering an "advanced new lens" that allows for brighter, higher quality shots in lower-light settings than previously. There's optical image stabilization on board, as well, which helps neutralize problems with blurry images. The camera is also equipped with an auto HDR+ mode for rapid burst shots that are combined into a single optimized photograph. The end result is supposed to be images that are more vivid in the day time and less noisy at night. Perhaps it biggest bragging point is the Photo Sphere, which allows for capturing 360-degree views.
You can see photographs taken with the Nexus 5 for yourself in the gallery below, as well as the city shot above. The low-light performance certainly looks appealing, in that there is little noticeable noise in the lower light shots. Whether Google+'s Auto Awesome has been applied to the images isn't clear, however, and of course they're being viewed in a compressed way, so the straight-from-the-smartphone images will no doubt look better.
SOURCE: Phandroid