Nexus 4 White finally gets official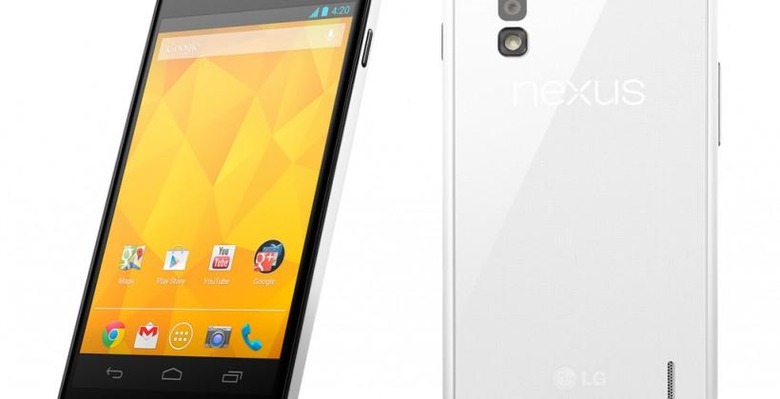 The long-rumored white Nexus 4 has finally been made official, with LG whipping the covers off the paler version of the pure-Android smartphone. Functionally-identical to the existing Nexus 4, which until now has only been available in black, the new color "Nexus 4 White" variant comes with the same Android 4.2 Jelly Bean OS and 4.7-inch 1280 x 768 display, and is expected to begin a global roll out at the end of this month.
That will kick off initially in Hong Kong, which will get the white Nexus 4 from May 29. There'll be a progressive launch after that, with "select markets" in Asia, North America, Europe, and the Middle East getting the phone over the next several weeks, LG says.
Unclear at this stage is pricing, though we'd expect the phone to be the same as the black model. That would mean $299 for the 8GB model in the US, or $349 for the 16GB version.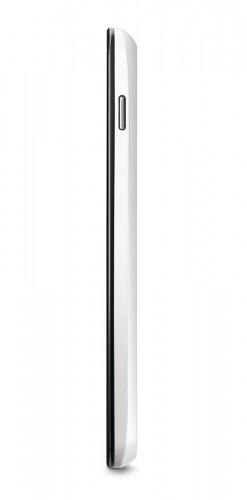 "Nexus 4 White delivers the same Google experience to consumers in a stylish and attractive color option" LG Mobile's CEO said of the finally released handset. As with previous, Samsung-made Nexus phones, the Nexus 4 isn't entirely finished in the new color. In fact, only the rear and sides are white: the fascia, and the bezel, are still black, and the power and volume keys contrast as well.
Inside, there's the usual Snapdragon S4 Pro processor paired with 2GB of RAM and an 8-megapixel camera. That gets Google's Photosphere camera tool to play with, along with an LED flash.
Interest in the Nexus 4 has been strong since Google revealed the phone would have a surprisingly competitive unlocked, SIM-free price tag, though carrier-subsidized variants remain on sale. A new model – packing LTE, perhaps – was rumored for Google I/O earlier this month, but failed to appear, potentially because of the ongoing issues with LTE band standardization and approval across different carriers.