Nexus 4 Lollipop released: here's where to get it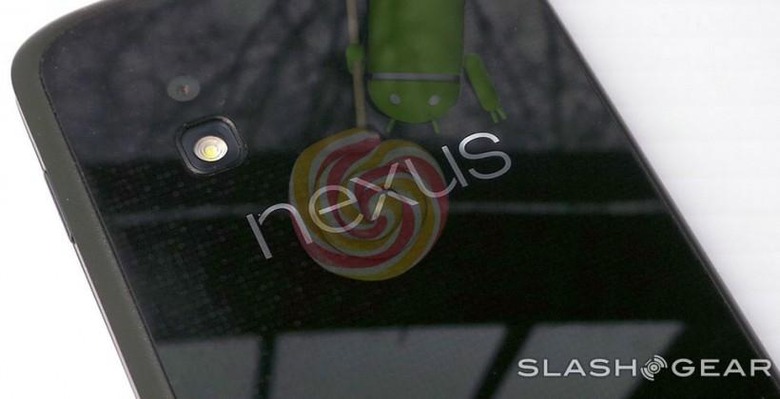 Good times are happening over at Google where they've not only gotten Android 5.0 Lollipop working for the LG-made Nexus 4, they've released it to the public. Just as the Nexus 5 and the Nexus 7 were given Lollipop this week, so too will Nexus 4 users be able to load it with ease. And if you're familiar with the Android SDK, you can load it right this minute. All it takes is a USB cord and a couple of quick code entries. If you know what that's all about, of course.
Android 5.0 Lollipop appears to be rolling out for more devices than Android 4.4 KitKat did. In fact, now that the Nexus 4 is onboard, there's no reason to believe that quite a wide variety of devices will be ready to roll for Lollipop before too long at all.
We've also gotten word that the HTC One M7 and HTC One M8 Google Play Edition devices will be getting Android 5.0 Lollipop as soon as Monday of next week. That'll be the 17th of the month of November, mind you.
For those of you looking for the Nexus 4 Android 5.0 Lollipop build, you'll want to head to the Factory Image page at Google and rally it up. You'll also find the Android 5.0 factory images for the Nexus 10 and above. That means "occam", Nexus 4, "mantaray" Nexus 10, "nakasi" Nexus 7 Wi-fi, "razorg" Nexus 7 2013 mobile, "razor" Nexus 7 2013 Wi-fi, and "hammerhead" Nexus 5.
Head to our Nexus 6 Review for a much closer look at Android 5.0 Lollipop if you do so wish. Drop down the Android 5.0 Lollipop tag portal and you'll see the rest of the device that've gotten confirmed for the update as well!