Nextbit's Robin smartphone now up for pre-order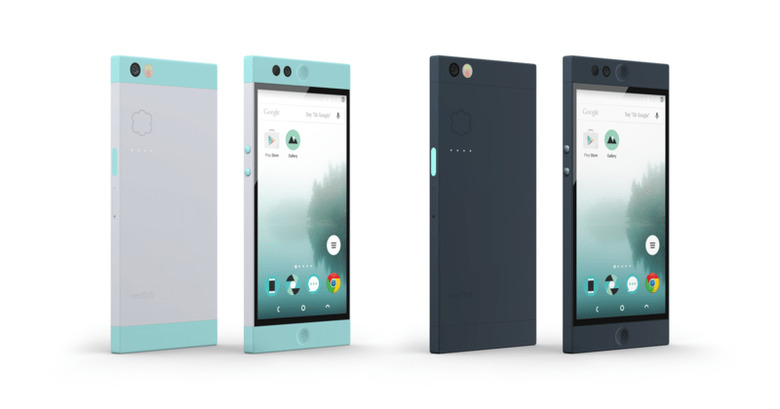 As in the case of some highly successful Kickstarter campaigns, some people find out only too late that they do want in on the deal long after the campaign hit a triumphant end. Such is also the case with Nextbit's attempt to raise funds for its somewhat unique Robin "cloud" smartphone. After raising more than a million dollars on Kickstarter, it has now switched over to BackerKit to continue its crowdfunding efforts and raise more funds while giving true believers a second chance at supporting the endeavor.
The proposition that Nextbit presents with Robin is really unorthodox. True, we have smartphones today that back up some of the user's data to cloud services like Dropbox or Google Drive, but it is mostly a limited and manual affair. With Robin, however, files are automatically backed up to the cloud depending on their age, size, and the remaining storage on the 32 GB smartphone. And it isn't just the usual files and photos either. Nextbit will also move old, unused apps and their settings to the cloud, allowing for quick and easy restoration when the user needs it.
As a smartphone, the Robin is less sensational but not less controversial. It's design can be described as almost industrial, employing straight edges and hard corners in an age where curved is the next black. There isn't much to talk about when it comes to hardware either, with a 5.2-inch 1080p screen, a Qualcomm Snapdragon 808, 3 GB of RAM and the aforementioned 32 GB of internal storage. There is no memory card slot, but that shouldn't be a puzzle given the Robin's true calling.
Designed and made by former HTC execs and Google's original Android 1.0 team, the Nextbit Robin manged to raise a little over $1,300,000 on Kickstarter with over 3,600 backers. It has already proven its mettle there and now it will be trying out its luck on BackerKit to raise some extra money and give others a chance to pre-order the smartphone, but without the Kickstarter rewards attached.
Now that the Kickstarter is over, the Robin will cost $399. That's for the phone and charging cable only, no mascot toy. Not even a Quick Charge adapter, which has to be purchased separately for $10. Pre-order buyers will not only have to choose between Mint and Midnight colors but also between GSM (AT&T, T-Mobile, international) or CDMA (Verizon) network support. Shipping is estimated to start February next year.
SOURCE: @Nextbit