Nextbit launches "Robin" phone on Kickstarter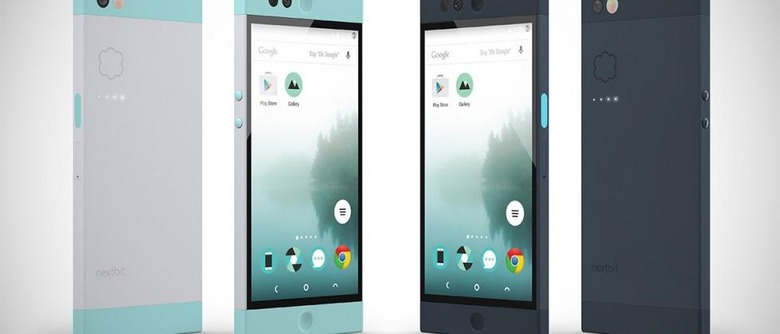 Nextbit, a group of software developers and veterans from HTC and the original Android 1.0 team, has kept their promise of debuting something "awesome" and "different" in the smartphone market. Today they've launched a Kickstarter campaign for their Robin phone, a "cloud-first" device with endless storage. See, once the 32GB of internal storage starts to fill up, Nextbit's custom software begins sending everything from photos and files to apps and their data to the cloud for safe keeping.
Robin's software runs on top of Android, and Nextbit says its capable of recognizing content that hasn't been used in a long time and then uploading it to the cloud to optimize local storage. If an app has been offloaded, it appears a greyed-out icon, but a simple tap will have it download with all its setting and content restored. The same goes for photos and videos, which are alway backed up to the cloud as full resolution files. Users can then choose to restore originals or screen-optimized sizes to save space and keep more photos on hand.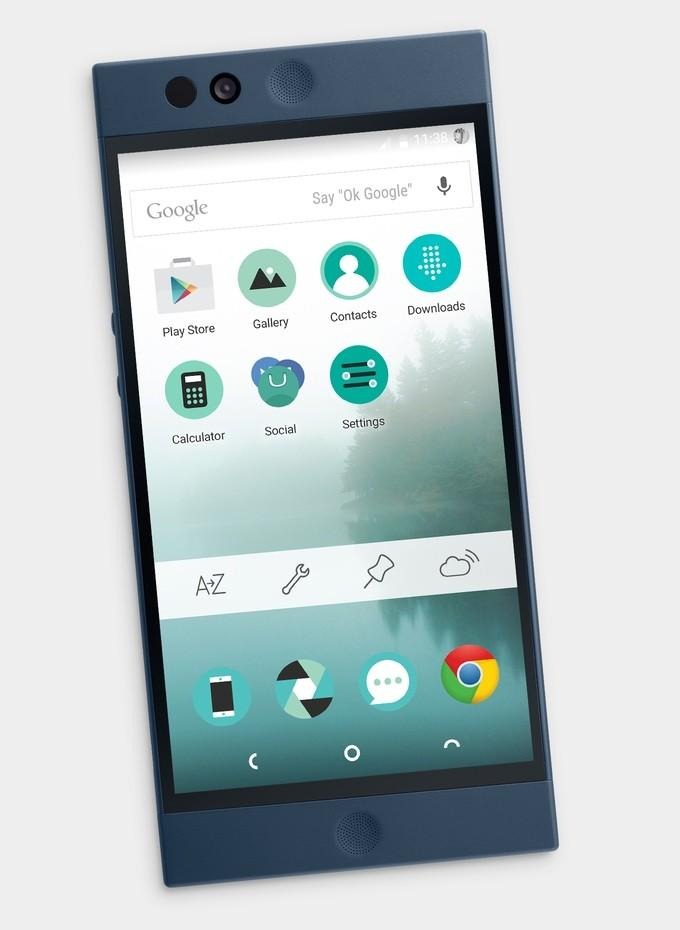 Nextbit says its solution is much better than the apps most used today for such back-up tasks, like Google Drive, Microsoft OneDrive, or Dropbox, as everything is done automatically instead of needing to open an app and choose files. It also prevents uses from having to manually delete things when space starts getting low.
With such tight integration with the cloud being so important to the Robin's success, Nextbit is including 100GB of cloud storage for free with each phone purchase. The company insists this is the real deal, as they won't charge subscriptions fees or anything extra for more space. They say the 100GB cap may be raised for everyone at some point if they find enough users start to run out of space.
As for the phone itself, the Robin boasts a number of impressive mid-range specs. The device features an all-plastic chassis with two color options, a 5.2-inch 1080p screen, 3GB of RAM, a Qualcomm hexa-core Snapdragon 808 processor, a 2,680mAh battery, and a 13-megapixel camera on the rear. Other niceties include front-facing speakers, a USB Type-C port for charging, a fingerprint scanner, and NFC.
The Kickstarter campaign will run for 30 days starting from today, and give early backers a chance to buy a Robin for $299. The standard backing price will be $349, and when it eventually hits retail it will be $399. The device will come unlocked and compatible with AT&T and T-Mobile, but shipping isn't expected to start until January.
SOURCE Nextbit/Kickstarter