Next Windows 10 for Phones build could support 30 models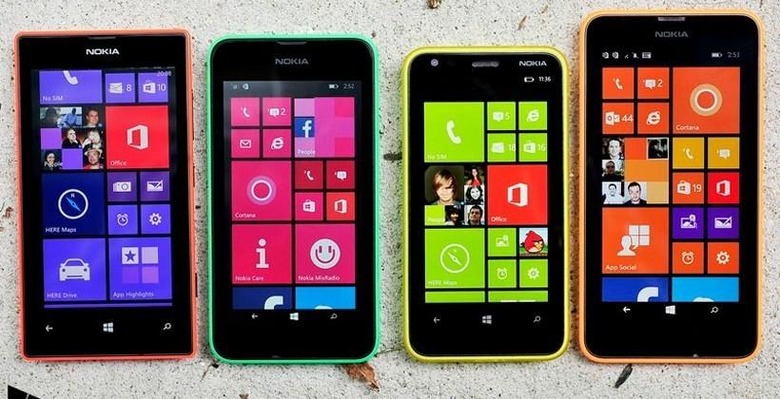 While the Windows 10 upgrade path on the desktop is more or less clear cut, the same can't be said of their mobile counterparts. Last February, Microsoft started handing out preview builds of the upcoming operating system but its coverage was worryingly limited, to at most 6 models. That's not to say that Microsoft will only be supporting those and upcoming smartphones, but it hung a cloud of uncertainty over users. Now Microsoft is clearing the air by revealing as much as 36 models (30 if you count variants as one) who might be in the next round of builds.
Updating a device to a new OS version is never easy, especially with something as disruptive as what Microsoft plans Windows 10 to be. The most important consideration appears to be system storage. Not just the amount of free space available for the upgrade but also the partitioning scheme used by the manufacturer in order to allow in-place upgrades. As such, they had to limit the test on models they new they could handle well.
The good news is that Microsoft has been working on a solution that is almost ready for prime time. They're calling it "partition stitching" which, in a nutshell, lets them dynamically resize partitions as needed. The features seems to have passed the quality standards of the development teams in charge of taking care of device storage, which means that once implemented, it will open up Windows 10 preview builds to more devices.
The list below is just the tip of the iceberg, hopefully, of which devices will be included in the next build rollout:
• Lumia 1020
• Lumia 1320
• Lumia 1520
• Lumia 520
• Lumia 525
• Lumia 526
• Lumia 530
• Lumia 530 Dual Sim
• Lumia 535
• Lumia 620
• Lumia 625
• Lumia 630
• Lumia 630 Dual Sim
• Lumia 635
• Lumia 636
• Lumia 638
• Lumia 720
• Lumia 730
• Lumia 730 Dual SIM
• Lumia 735
• Lumia 810
• Lumia 820
• Lumia 822
• Lumia 830
• Lumia 920
• Lumia 925
• Lumia 928
• Lumia ICON
• Microsoft Lumia 430
• Microsoft Lumia 435
• Microsoft Lumia 435 Dual SIM
• Microsoft Lumia 435 Dual SIM DTV
• Microsoft Lumia 532
• Microsoft Lumia 532 Dual SIM
• Microsoft Lumia 640 Dual SIM
• Microsoft Lumia 535 Dual SIM
That said, this list isn't set in stone. If they run across a bug, the team might hold off from releasing a build for it. Conversely, if a device isn't in this list already, it means they did bump into a showstopper bug. It may or may not get fixed in time, so better start crossing your fingers.
SOURCE: Microsoft