Next Snapdragon Wear chip to give Wear OS a helping hand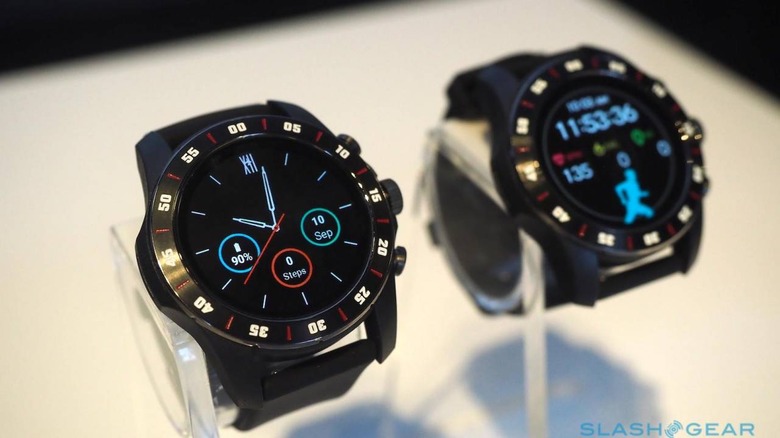 Wear OS, formerly Android Wear' smartwatches are a dime a dozen but few can claim to rival the Apple Watch or even Samsung's Galaxy Watch, formerly Samsung Gear S. Part of that is blamed on the lackluster hardware, which often leads to dismal battery life. Considering it's at the heart of all these smartwatches, most of the responsibility is laid on Qualcomm's Snapdragon Wear platform. Fortunately, the chip maker seems to be picking up the slack with a new SoC coming soon.
Smartwatches naturally have more constrained hardware but that only means they need to have even more energy-efficient parts. The less the processor works, the longer its battery life. For a time, Wear OS smartwatches haven't been known for that but the new Snapdragon Wear could finally fix that.
According to WinFuture, a new Snapdragon Wear 429 or 2700 is in the works and was spotted on a piece of testing equipment with 1 GB of LPDDR3 RAM and 8 GG of eMMC storage. It may be based on the lower mid-range Snapdragon 429, hence the name.
Qualcomm is supposedly improving the "helper chips" that take the load off the main CPU. These would be in charge of recording steps, for example, without waking up the CPU and taking up even less power. These helper chips were introduced in the Snapdragon Wear 3100.
The Snapdragon Wear, which still has no name, is still in the early stages of development. When it comes out, it will also have support for 64-bit software. Whether it will be enough to revive the sagging Wear OS market will depend on the Google improving the platform and watchmakers introducing competitive and attractive wearables that will take advantage of Qualcomm's new chip.