Next Samsung Chromebook could be detachable 2-in-1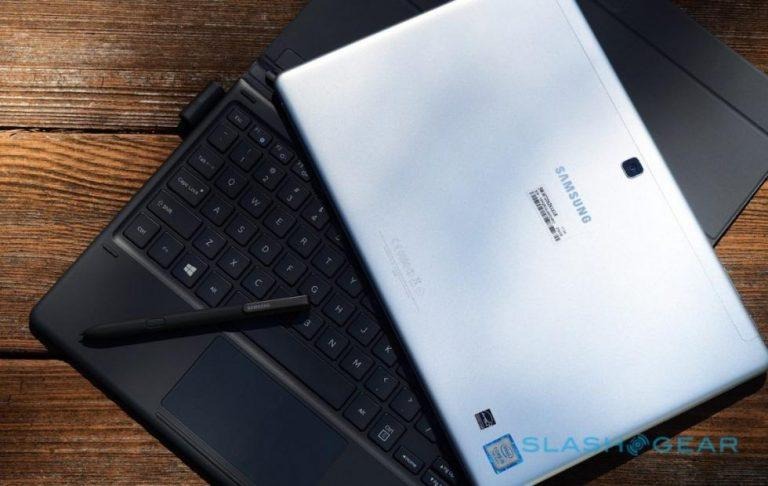 The gap between Chromebooks and regular notebooks is starting to narrow from both sides. Many laptop users are now utilizing their portable desktops for tasks that could easily be accomplished on a Chromebook. At the same time, Chrome OS, with a bit of help from Android as well as CrossOver, is beginning to support more software beyond web apps. With the new Google Pixelbook, Chromebooks are also catching up in hardware features, not to mention price. Next year, we might even see even more progress on that front, with Samsung now believed to be making a 2-in-1 detachable Chromebook tablet/laptop hybrid.
2-in-1 Chromebooks aren't exactly unheard of, but what we've seen so far are mostly of the "convertible" kind. This refers to laptops that fold back 360-degrees to form a tablet, much like the Lenovo YOGA line and, now, the Pixelbook. Detachables, in contrast, come in two separate pieces, tablet and keyboard, and are arguably more portable because you don't get weighed down by the keyboard when using it as a laptop.
Rumors of a detachable Chromebook started to swirl months ago under the codename of "Nautilus". Source code in the Chrome OS repository bear hints that the device will have a "base" and a "tablet mode", implying a detachable design.
But the biggest and latest clue may point to the manufacturer of that Nautilus device. The name Jongpil Jung was associated with it, a Samsung engineer who has also worked on the Chromebook Pro and Chromebook Plus, both convertible devices. His involvement suggests that Samsung will be making this Nautilus detachable Chromebook.
Samsung is no stranger to such a form factor, starting with its now defunct ATIV series of notebooks to the more recent but seemingly abandoned Galaxy Books pictured above. The new Chromebook could adopt either design though hopefully it will be the latter, with its more modern and more portable body.
VIA: Chromebook Unboxed