Next MS Office Windows Phone app looks oddly like iOS version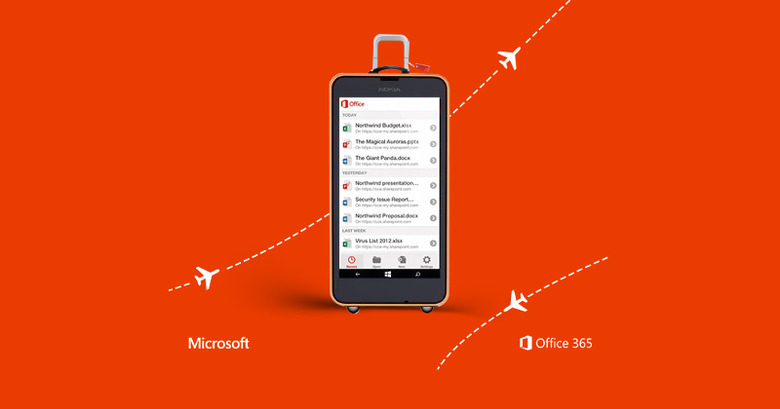 While there is, without a doubt, some good in Microsoft embracing other mobile platforms, some of its own Windows Phone users feel a bit left out, if not betrayed, by Redmond's seeming neglect of its own loyal fans. Like for example, the Office Windows Phone app, which is now believed by some to be the worst version among iOS and Android. Microsoft's own Joe Belfiore promised, however, that Windows Phone users would have something grin about by February, but they might not be grinning if the new Office app would actually look like iOS instead.
Truth be told, this image from Microsoft Colombia's Facebook page might have simply been a quick and dirty Photoshop to be used for marketing. An innocent mistake perhaps, but a bad one nonetheless. If it is simply the iOS interface slapped on a Nokia smarpthone, the it betrays Microsoft's hesitation to use its own app's interface in an advertisement.
If, on the other hand, this is how the new Office app for Windows Phone would look like, then it shows a rather drastic change of direction in Microsoft's own interface design, adopting a look, and most likely an interaction model, that would resemble iOS more than its own. Not that it would be a bad thing, considering how many hail iOS' ease of use. But it might add insult to injury for those who already feel Microsoft's abandonment of its own mobile platform.
Which of these two possibilities is the real deal, we won't have long to find out the answer. Belfiore hinted at a big announcement to wait for before the Chinese New Year on February 19, but Microsoft is also expected to have a big Windows 10 announcement this week, where we're likely to see some answers, if not hints, as well.
SOURCE: Microsoft Colombia
VIA: phoneArena