Next iPhone tipped to use Liquidmetal (again)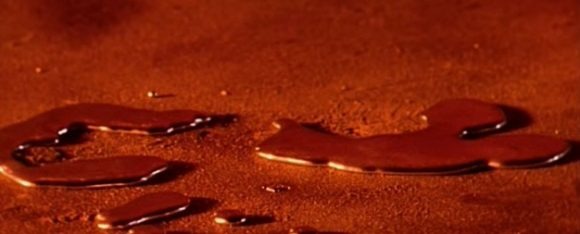 Another day, another iPhone rumor. This time it's actually an old one brought back from the dead: ETNews reports that the iPhone 5 will shift away from the 4 and 4S' glass construction and instead be made from Liquidmetal. If you remember, Apple bought the IP rights to the Liquidmetal technology back in August 2010, and it has since been used in the SIM card ejector tool.ETNews cites industry sources who say that both Samsung and Apple will be moving away from existing materials for their next flagship phones. Samsung is expected to use a ceramic construction for the Galaxy S III, while the iPhone 5 will feature Liquidmetal. Both are said to be "thin, light and highly resistant to external impacts."
The iPhone 5 is "likely" to use Liquidmetal, consisting of "zirconium, titanium, nickel, copper" while having a smooth surface. The benefits of Liquidmetal include increased resistance to scratches and corrosion, and the manufacturing process for the alloy is also simpler. The metal is said to be as strong as titanium while being much lighter.
Meanwhile, the Galaxy S III is set to be unveiled in London on May 3rd. Recent rumors have indicated that it will be a minor refresh over the Galaxy S II, while others point to a quad-core processor, a 4.6-inch screen with a Super AMOLED HD Plus display, and eye-tracking technology. We'll be at Samsung's event on May 3rd and will bring you all the details on the next Galaxy device, so stay stuned.
[via Patently Apple]