Next-generation Power2U AC/USB outlet unveiled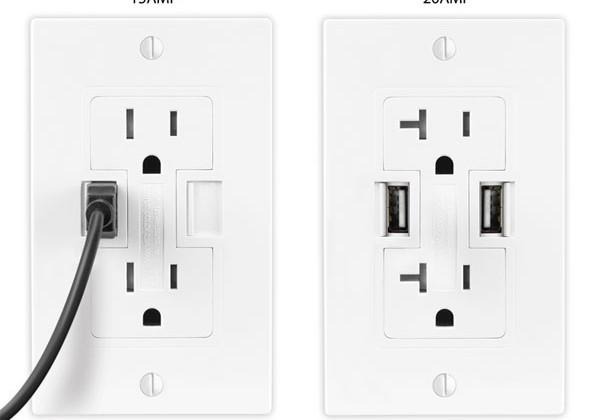 Just about every mobile gadget we use charges via a USB port. It doesn't matter if you use Android, the iPhone, or something else altogether, all of these gadgets use a USB cord and adapter that plugs into a wall outlet. If you use multiple devices is very easy to run out of outlets in your room or office to charge your portable devices at the end of the day.
We've seen AC outlets that feature integrated USB ports in the past. Newer Technology has announced the next generation Power2U AC/USB in-wall charging solution. This charging solution is a new outlet that requires you to remove your existing outlet in the wall and place the new outlet in its stead.
The Power2U device has two traditional AC outlets designed for use in the US and a pair of USB ports built right in. The USB ports now have tamper-resistant receptacles with little doors that slide down over the top to keep children from poking things into USB ports. You should be able to plug-in two USB charging devices and two standard AC outlet devices into the same outlet.
The new generation outlets also now come in a 20 amp rated unit along with the original 15 amp rated unit. Newer Technology says that the 20 amp model is designed for both residential and commercial, hospitality, education, and municipal applications. Both the 15 amp and 20 amp models are UL listed in featuring Smart Power functionality that only provides the power required by the device attached to the outlet or USB socket. The USB ports also automatically turn themselves off when the cable is removed. The outlet is now available in white, white, ivory, and light almond. The 15 amp model is available for $29.95 and the 20 amp model is available for $39.95.
[via Newer Technology]