Next generation iPhone 4G front panel leaked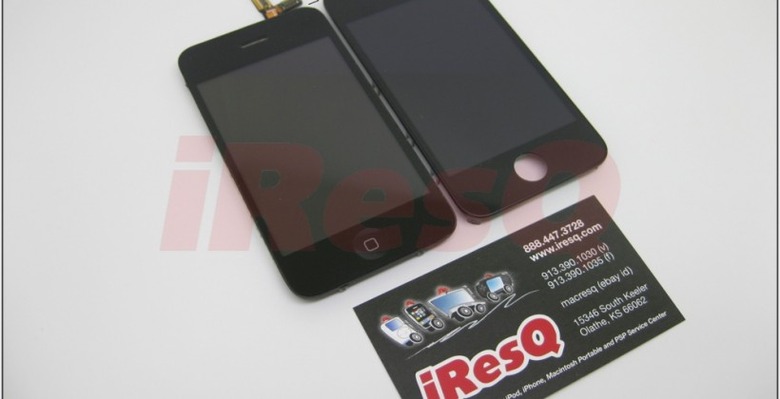 iPhone repair site iResQ has allegedly received a front panel component of the next generation iPhone 4G, which is expected for a release this summer.  The several photos they've snapped for us to see indicate a few ways that new iPhone HD from Apple may just differ from its predecessors.  More photos can be found after the break.
If confirmed, these pictures show a few newly implemented designs on the next generation iPhone, including:
1) The LCD appears to be factory glued to the digitizer which is more similar to the first generation iPhones than the iPhone 3G and 3GS. The digitizer can be separated from the LCD on the 3G and 3GS models, which should be interesting to all, but for the repair folks like us–this means that the 4G screen repair price will be higher since both parts will have to be replaced at once.

2) The iPhone 4G front panel seems to be about 1/4″ longer than its predecessors.

3) There is an interesting reflective, mirror-like surface directly above the speaker. This is likely a spot for the proximity sensor. If that's what it is, it's in a different location than previous models.
So, so sum up, the new iPhone may be 1/4" taller than all three previous models, sport a relocated proximity sensor, and have some other tidbits revealed above.  One thing may be certain; the next-gen iPhone will probably be unveiled at this year's WWDC in June.