Next-Gen LG Chocolate promises "disruptive" screen tech, tired teaser campaign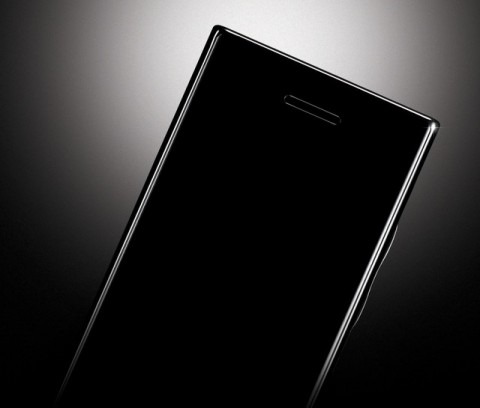 Don't you just love a cellphone teaser campaign?  The answer you're looking for is "No, Chris, we don't" but sadly news of that fact is yet to reach LG.  After the success of their Chocolate series of cellphones, the company is unsurprisingly looking to milk that enthusiasm for all it's worth: hence the shadowy preview photos and the PR hyperbole that the new LG Chocolate "will be a disruptive force in conventional mobile screens".
What we're assuming that slightly mangled phrase is trying to suggest is that you won't be seeing a regular LCD panel on the new Chocolate.  What you may see instead isn't clear, but we wouldn't be surprised if OLED made an appearance.
The new Chocolate will slot into LG's Black Label series, thus allowing them to charge more for it, while promising "minimalist-inspired style and iconic design".  Everything else we'll have to wait until closer to the August launch for details of.
Press Release:
Chocolate makes a sweet return

LG to launch the fourth model in Black Label Series

Berkshire, 7 July , 2009 – LG Electronics (LG), a worldwide technology and design leader in mobile communications, today announces the next generation LG Chocolate, developed from the company's most successful mobile handset to date.

From the design team that created the first LG Chocolate, the new phone boasts a highly distinctive design taking full advantage of the device's functionalities and performance. The new LG Chocolate will be a disruptive force in conventional mobile screens in an effort to maximize usability while inheriting the original minimalist-inspired style and iconic design of its predecessor.

"We're returning to an all-time favourite to re-create the original experience," said Jeremy Newing, head of marketing, LG Mobile UK. "Over 21 million LG Chocolate handsets have been sold to date, spanning across 54 countries. We believe LG Chocolate's successor will have a tremendous impact on the market, while adding to the growth that LG has experienced during the first half of this year."

The new LG Chocolate handset is the fourth model in the LG Black Label Series. The original LG Chocolate was introduced globally in May 2006 and went on to become the most popular phone in the company's history. The same year, this mobile phone was recognised internationally for its design innovation, winning the prestigious Red Dot Design and iF Design awards. Other Black Label Series handsets include the LG Shine with its revolutionary full-metal body and the LG Secret, an elegant carbon fibre and tempered glass classic.

This second generation LG Chocolate phone is expected to be unveiled in August. Additional information and images will be made available regularly prior to the launch.

-End-

About LG Electronics, Inc.

LG Electronics, Inc. (KSE: 066570.KS) is a global leader and technology innovator in consumer electronics, mobile communications and home appliances, employing more than 84,000 people working in 115 operations including 84 subsidiaries around the world. With 2008 global sales of $44.7 billion, LG comprises of five business units – Home Entertainment, Mobile Communications, Home Appliance, Air Conditioning and Business Solutions. LG is one of the world's leading producers of flat panel TVs, audio and video products, mobile handsets, air conditioners and washing machines. LG has signed a long-term agreement to become both A Global Partner of Formula 1™ and A Technology Partner of Formula 1™. As part of this top-level association, LG acquires exclusive designations and marketing rights as the official consumer electronics, mobile phone and data processor of this global sporting event.

The LG Electronics Mobile Communications Company is a leading global mobile communications and information company. With its cutting-edge technology and innovative design capabilities, LG creates handsets that provide an optimized mobile experience to customers around the world. LG is pursuing convergence technology and mobile computing products, while continuing its leadership role in mobile communication with stylish designs and smart technology. For more information, please visit www.lge.com.