"Next-gen" Drobo fast incoming says CEO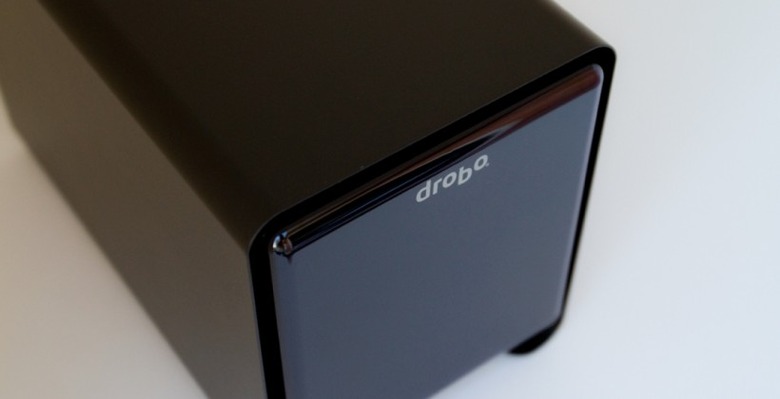 Drobo's next-generation storage arrays are "soon-to-be-announced" according to the company's CEO, with possibility of longer standard warranties among hardware and software improvements. Chief exec Tom Buiocchi revealed the fast-nearing refresh in responding to complaints about the existing Drobo, though did not confirm any specific technical information. However, Thunderbolt connectivity is almost certain to be included.
"We are, of course, working on much faster, "next-gen" Drobos that take into consideration all of the customer feedback we've gotten since day 1," Buiocchi wrote, "and we've been debating the 1-year vs. longer standard warranty period as part of these soon-to-be announced new products."
The Drobo CEO had been forced to respond to complaints about the storage array and its lifespan, after photographer Scott Kelby revealed he had decided to abandon the platform after a fourth hardware failure. Because Drobo uses its own data-spanning and redundancy system, known as BeyondRAID, which is proprietary to the company's hardware, it's impossible to recover any data stored on drives used with the system on anything other than another Drobo.
"When my photo assistant Brad called their tech support for me, they told him my dead drobo is out of warranty. To get my photos back, I would have to pay nearly $300 for drobocare (an extended warranty program). So basically, while my drobo is supposed to protect my photo archive, what it has actually done is hold my photo archive hostage for almost $300 ... When Brad told drobo how supremely unhappy we were with that $300 hostage-situation, they eventually emailed back and lowered the price to $100. We passed on the 'deal'" Scott Kelby
The exact timescale for the new Drobo hardware is unclear, though it's worth noting that it's been some months since the company released a new consumer-centric array. However, it did preview a Thunderbolt-connected Drobo at Computex 2012 earlier this month, with the promise of up to 20x the speed of USB 2.0 and up to 12x that of FireWire 800 as well as compatibility with SSDs.