Next gen mobile devices to get full mobile CPUs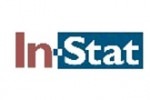 Many of our mobile devices today that we take for granted like MIDs and smartphones don't use full mobile processors. Many of these devices make do with lower performance MCUs and ASICs rather than full CPUs.
According to research firm In-Stat, the mobile devices that lack CPUs today will soon start getting them. The mobile market is set to become the highest growth segment in the semiconductor industry reports the research firm. This is due to the mobile devices requiring more functionality, programmability, and connectivity.
In-Stat predicts that the market for mobile processing solutions will grow at 22.3% through 2013 with the most growth in the smartphone and MID segment. The market is expected to grow to about 775 million units in 2013.