Next Fortnite weapon could be a sword from Epic's past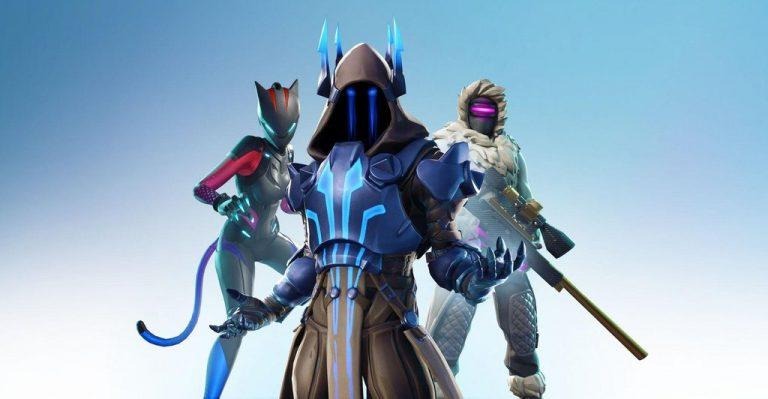 Fortnite season 7 is barely out of the gate, and already Epic is teasing a new weapon for the game. As it turns out, this next weapon release could be a big one – not only because of what the weapon is, but also because of what it's referencing. By the end of the week, you might dispatching your enemies in Fortnite with a sword.
Not just any sword either, but the Infinity Blade. No, that isn't some kind of all-powerful comic book weapon, but the sword that features in Epic's mobile game series of the same name. You might have to think hard to remember Infinity Blade, as the first game launched for iOS way back in 2010.
In the world of mobile apps and gaming, eight years may as well be an entire lifetime. Regardless, Infinity Blade gained instant popularity upon release thanks to the studio behind and to the fact that it was the very first iOS game made with Unreal Engine.
The teaser Epic shared today shows the Ice King (that charming looking fellow in the image above) pulling the Infinity Blade from the ground, with accompanying text that says "Coming soon... a weapon fit for a king." There's no direct confirmation that this is the Infinity Blade, and though we don't see a full, up-close shot of the sword, its silhouette sure does look identical to the weapon from Epic's mobile series. The teaser also seems to suggest that the leaked castle atop Polar Peak will soon be revealed.
Coming soon... a weapon fit for a King 🗡👑 pic.twitter.com/n3kMDCS5IH

— Fortnite (@FortniteGame) December 10, 2018
We can probably expect the content in this teaser to go live at some point this week. Epic's modus operandi has historically been to begin teasing new additions a day or two before the patch that includes them is released, so we won't have to wait long for confirmation that swords are indeed coming to Fortnite in the form of the Infinity Blade. Stay tuned.