Next Chevrolet Volt to offer better charging experience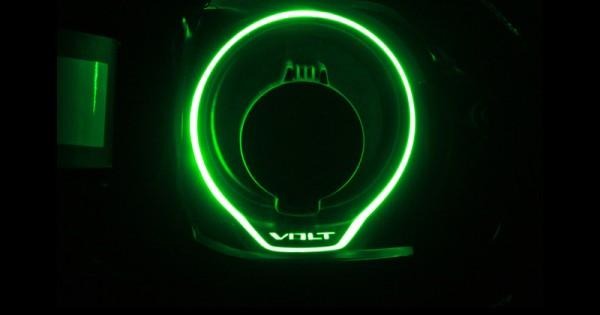 For a hybrid electric vehicle like the Chevrolet Volt, or as GM would call it, "Extended Range Electric Vehicle", life revolves around charging the battery. Next to driving the car, of course. According to the car maker, owners just love charging their Volts, so much so that they barely make use of the range extender, a.k.a., the fallback internal combustion engine. That is why for the next generation Chevy Volt, they will be putting due emphasis on charging and will make that experience easier and more convenient than ever.
The improvements to the charging process revolve around three major areas. The first adds a bit of location-based intelligence to the Volt. Using the car's GPS, you can set the Volt's "home base" where it will automatically adjust to a charging setting once it enters that area. For those settings, the owner can choose between charging levels, delayed or immediate charging, and a departure time for each day of the week. Owners can also input local charging utility rates to make sure they're getting the cheapest deal.
And to make sure that you know you are charging properly, the upcoming Chevy Volt will offer more helpful and informative cues so that you can see or hear the status. Audible sounds let you know when charging has started or when charging has been delayed. It will also warn you if you've left the charge port door open before you even step inside your car. For the visual side of things, a new indicator on the instrumentation panel will let you take a peek at the charging status from the windshield. The charge port will also have its own lights to help you plug it in when its dark and a series of flashes will let you know when it's already good to go.
All of these, however, will be pretty useless if you can't even plug in to charge. That is why there will be a new 120V portable cord set that spans nearly 25 feet long, a lot more than the current cord. The cord can be locked with a padlock so that it stay put while charging, even when you're not looking. And it is also easier to get to the cord itself, as it is now located in the left side of the cargo area.
The next generation Chevrolet Volt with makes its public appearance next year at the North American International Auto Show in January.
SOURCE: General Motors