Newegg Premier challenges Amazon Prime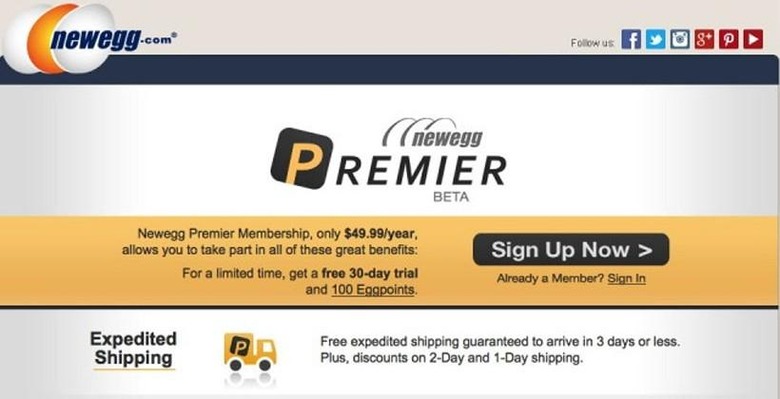 Amazon has had fantastic success with its Prime service that gives users free expedited shipping along with streaming video. As of December of last year estimates peg about 20 million subscribers to the Amazon Prime service. Another online retailer that wants to challenge Amazon has debuted a new competing service.
Newegg.com has unveiled Newegg Premier. Newegg sells a number of electronic devices, but it most known for computer components, which is what it started out selling. Newegg Premier will cost subscribers $50 per year and they will get free expedited shipping for the year.
That expedited shipping will get the items to them in three days or less. Subscribers will also get early access to sales, no-fee returns of items, and a dedicated customer service number. Premiere subscribers won't get any streaming video offering.
Reports have also been circulating that Amazon is considering upping the price of Prime. Word is that Amazon is considering an increase in price of $20 to $40 per year for Prime. The cause of the price increase is said to be shipping costs.
SOURCE: ArsTechnica