New Zelda: Breath of the Wild images reveal a returning character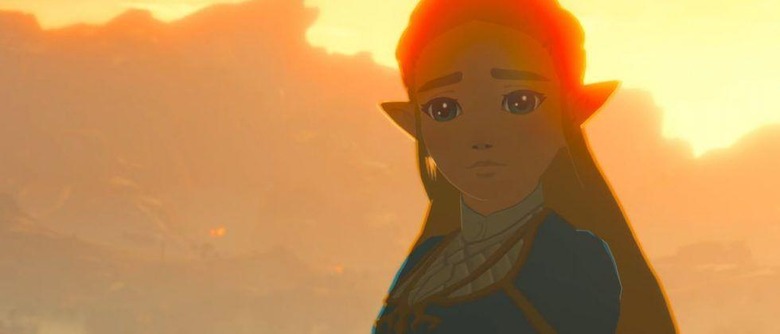 If you're a Zelda fan, it's hard not to be excited about the incoming release of The Legend of Zelda: Breath of the Wild. The release is so highly anticipated that it's won the distinction of being Game Informer's cover story for the month of March. With that cover story comes a handful of new images, which reveal some of the environments players will explore and a returning fan favorite character from previous games.
As it turns out, the shopkeeper Beedle will be returning in Breath of the Wild. Beedle made his first appearance in The Legend of Zelda: The Wind Waker as an ocean-sailing shopkeeper who never seemed able to actually make a sale. Since that first outing in Wind Waker, he's appeared in other games, including The Minish Cap, Spirit Tracks, and Skyward Sword.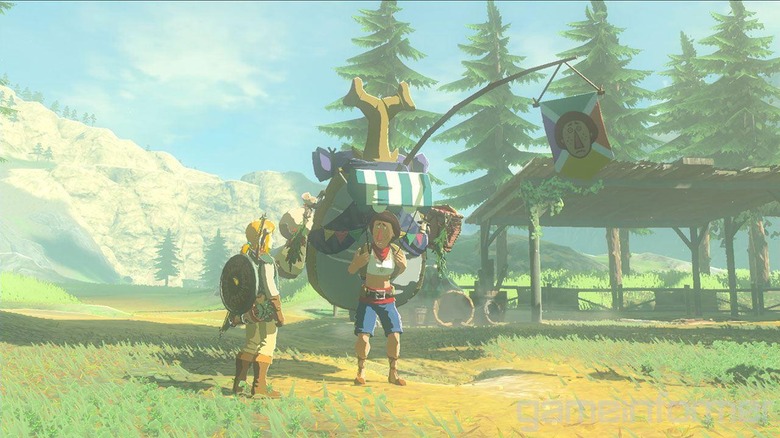 This time around, Beedle has traded his boat for an remarkably oversized backpack. It looks like he'll be trekking through Hyrule to sell his wares this time around. He'll have his work cut for him, as Game Informer's write-up reminds us that Breath of the Wild will feature the largest iteration of Hyrule we've ever seen.
The other screenshots in the bunch don't offer the same surprising reveals, but they're impressive nonetheless. The game's colorful art style really comes through in some of these images, and they show off a Hyrule that hosts plenty of varied environments. You can see the whole collection in the gallery below.
Of course, these aren't all of the images Game Informer has captured, as the rest will be featured in its latest issue. The Legend of Zelda: Breath of the Wild has spent almost five years in development, and we're just a few weeks away from finding out if the wait was worth it. It launches for Nintendo Switch and Wii U on March 3.
SOURCE: Game Informer