New York increasing in appeal to high-tech startups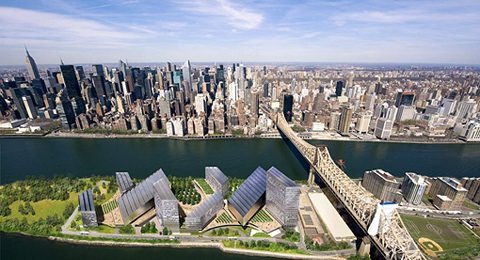 New York isn't exactly where tech startups traditionally situate nor where venture capitalists are willing to bet their money, but that may slowly be starting to change. From 2007 to 2011, almost 500 tech startups in New York received venture financing and certain startups have found the major media companies located in the city to be key to their businesses.
Founder of interactive video company Qwiki, Doug Imbruce, had no luck when he sought investors in New York back in 2009. He did eventually find a California-based investor to back the company, but the condition was that he move to Silicon Valley. Soon after his move he found much more receptive investors and received $10.5 million in funding.
However, Imbruce has been drawn back to New York, relocating into a SoHo loft space now with 15 employees. For his company, the major media giants based in New York offered crucial partnership opportunities to truly grow big. Qwiki recently struck a partnership with ABC that would see the major media company using Qwiki's tools.
Unlike startups of the past that focused on basic frameworks of computing and the Internet, new startups are increasingly focus on consumer products and applications that would benefit from proximity to the media, advertising, and fashion industries, all major strengths of New York.
New York still has certain barriers that startups are concerned about, especially the ability to hire engineering talent, which all seem to concentrate in Silicon Valley thanks to Stanford and the other major tech companies based in the area.
Local businesses and other industries also know better how to cater to startups. For instance, when fashion e-commerce startup Shoptiques first moved to New York, it quickly grew and needed to find more space, but building owners would ask for five years of financial data when the startup had only been around a few months. In contrast, this would have been a simpler task in Silicon Valley where everyone is more accommodating to young and risky startups.
[via ABCNews]