New Xbox Live Gold deal includes 1,000 free Fortnite V-Bucks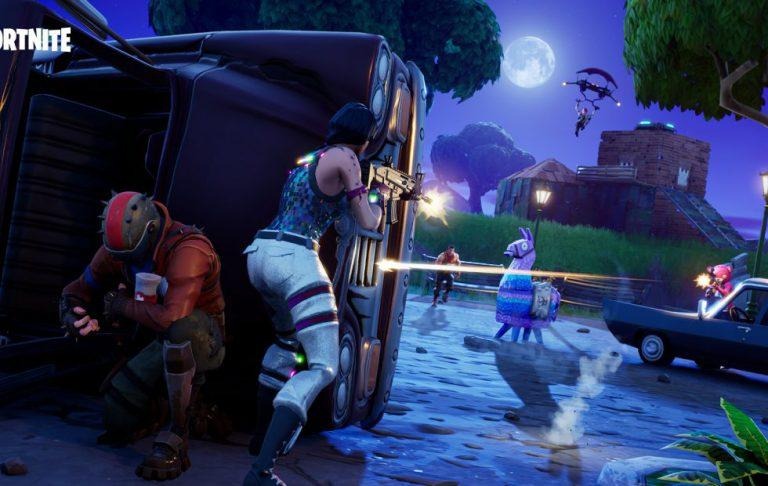 Microsoft has just rolled out a new Xbox Live Gold deal open to all new customers and anyone who dropped their subscription before October 1: three months of service and 1,000 V-Bucks for a total of $10. That price essentially makes the V-Bucks free, as 1,000 V-Bucks would cost Fortnite players ten bucks when purchased separately.
V-Bucks are the in-game currency found in Fortnite, which players can earn in small amounts by playing the game and leveling up to new Battle Pass tiers. Players also have the option of purchasing V-Bucks through the game using real-world dollars; the faux currency can be used to purchase emotes, pickaxes, and skins for game characters.
Xbox Live Gold, meanwhile, is an optional subscription for Xbox console owners that gives them access to exclusive deals and add-ons, free games every month, multiplayer gaming, access to Xbox Live Parties, and more. The subscription is offered in 1-month to 1-year terms; the 3-month option is ordinarily $24.99/quarterly.
Under Microsoft's current deal, three months of Xbox Live Gold is $9.99 USD for the quarter. Buyers will also get the 1,000 V-Bucks, making them a free incentive on top of the already steep discount. The V-Bucks are redeemed in Fortnite by using a code in the Xbox Store.
The deal is limited to one per account, requires a credit card, and isn't an option for previous Xbox Live Gold customers who cancelled their plan after October 1, 2018. The deal is being made available in all markets where Xbox Live is available, the only exception being Quebec.