New Xbox consoles teased at E3 2018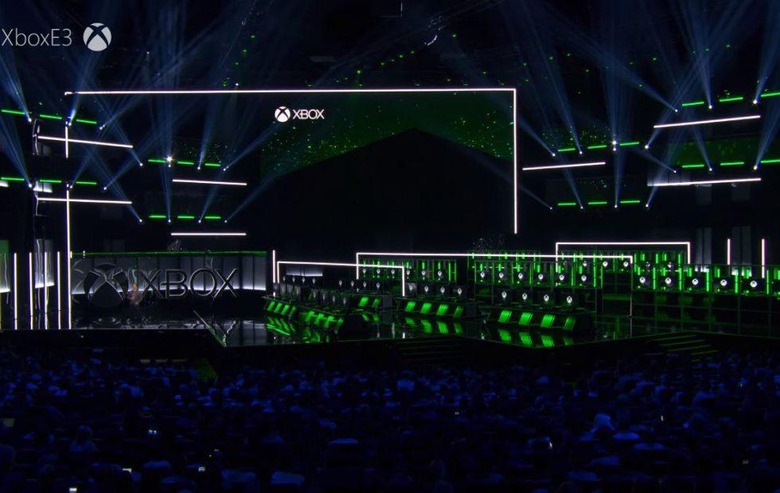 We don't expect much in the way of new hardware at E3 this year, and for the most part, Microsoft's press conference was in line with those expectations. While Microsoft didn't have new consoles to announce outright, that didn't stop Xbox boss Phil Spencer from dropping a little tease about the future of the brand. According to him, Microsoft is currently building the next Xbox consoles, so we have confirmation that the company is already preparing for the next generation.
Spencer kept mention of these new consoles very brief. "The same team that delivered unprecedented performance with Xbox One X is deep into architecting the next Xbox consoles, where we will once again deliver on our commitment to set the benchmark for console gaming," Spencer said.
And that, as they say, was that. Spencer said literally nothing else about these consoles, so the knowledge that Microsoft is working on them will have to do for now. In fact, it'll be have to suffice for a long time, as Microsoft probably won't reveal these next Xboxes anytime soon.
After all, the Xbox One X is less than a year old at this point, and that will certainly be a major focus at Microsoft HQ for a while to come. Sony recently suggested that it won't reveal the new PlayStation until 2021, and that kind of timeline makes sense for Microsoft as well. If we were to simply hazard a guess, we're probably not going to hear about what's next for Xbox until E3 2020.
Of course, with the Xbox One X and the PlayStation 4 Pro upending the usual console cycle, all bets are off. Maybe we'll hear more about these new consoles at E3 2019? That seems like a stretch, but you never know with this crazy games industry of ours.