New World's Largest LEGO Technic set is a 3.9k piece mega-excavator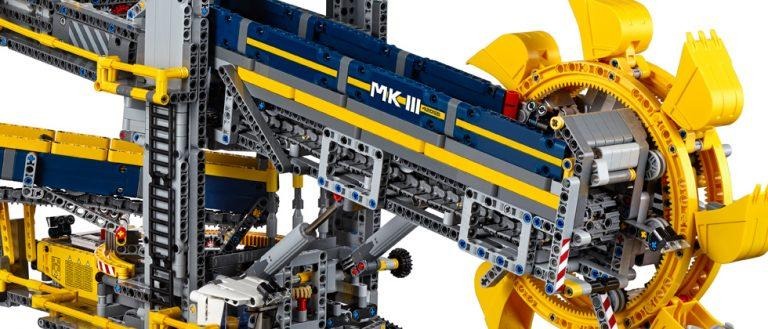 The Bucket Wheel Excavator will soon hold the honor of being the largest LEGO Technic set in history. This isn't just an enthusiast build – it's a real-deal for-purchase set from LEGO. Users will be putting together 3,900+ pieces to create one of two sets. This set allows you to choose between two sets of directions, building either the Bucket Wheel Excavator or the Mobile Aggregate Processing Plant. This model also has a motor and battery box to make its final build as engaging and authentic as possible.
According to a LEGO release, this set's Power Functions motor allows users to "activate the conveyor belts, rotate the massive superstructure and maneuver the colossal machine into position." The boom allows the user to "lower the gigantic, digging bucket wheel and convey the mined material to the waiting mine truck."
The mine truck can be built from the same set – at the same time as the the Bucket Wheel Excavator – so the user can drop "mined material" in and haul it away.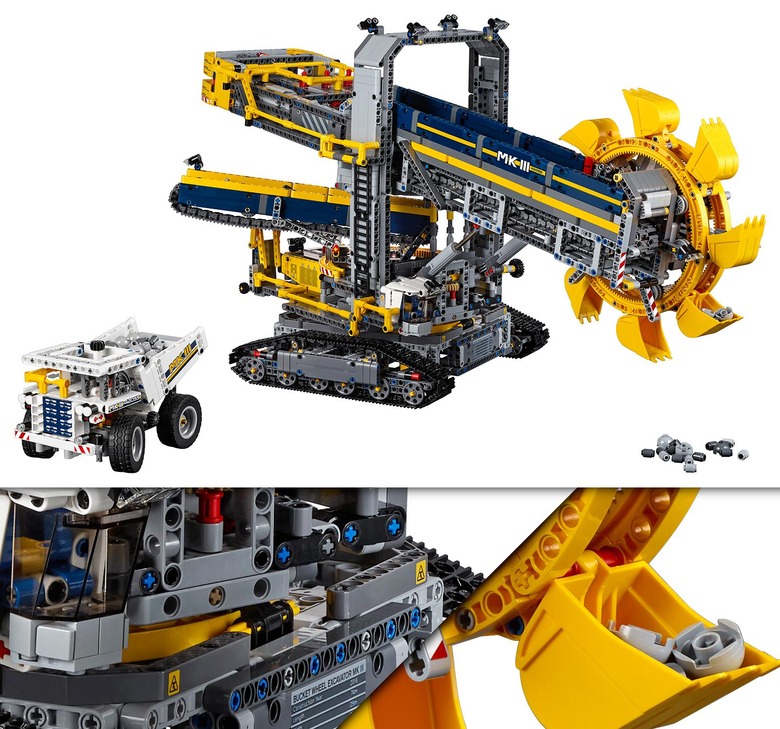 On the Excavator, users will find hand-railed walkways, lights, and mined-material elements for transport. A joystick allows the superstructure to be maneuvered, while the bucket wheel and conveyor belts can be activated with this machine's motor.
The Bucket Wheel Excavator measures over 16" (41cm) high, 28" (72cm) long and 11" (29cm) wide.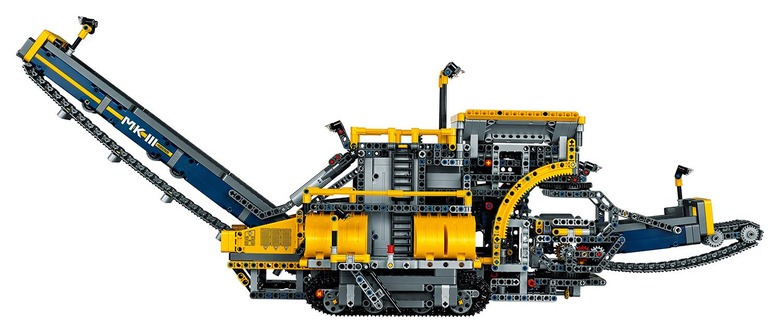 If the user takes this model apart and builds the Mobile Aggregate Processing Plant, they'll have a model measuring in at over 8" (21cm) high, 34" (88cm) long and 8" (21cm) wide (with boom retracted).
With boom extended, this model is over 12" (33cm) high with boom extended.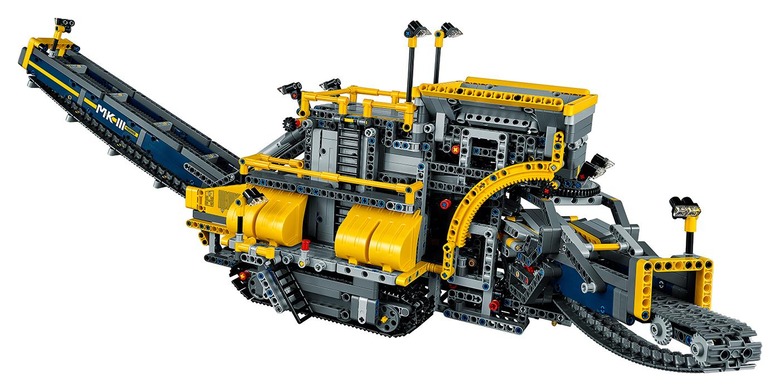 The Mine Truck on its own measures over 3" (10cm) high, 7" (19cm) long and 3" (10cm) wide.
And it's so cute!
This set will be in stores on the 1st of August, 2016. It'll have over 3,900 pieces in its box, and is set for an age range of 11-16 years. This set's price has not yet been revealed.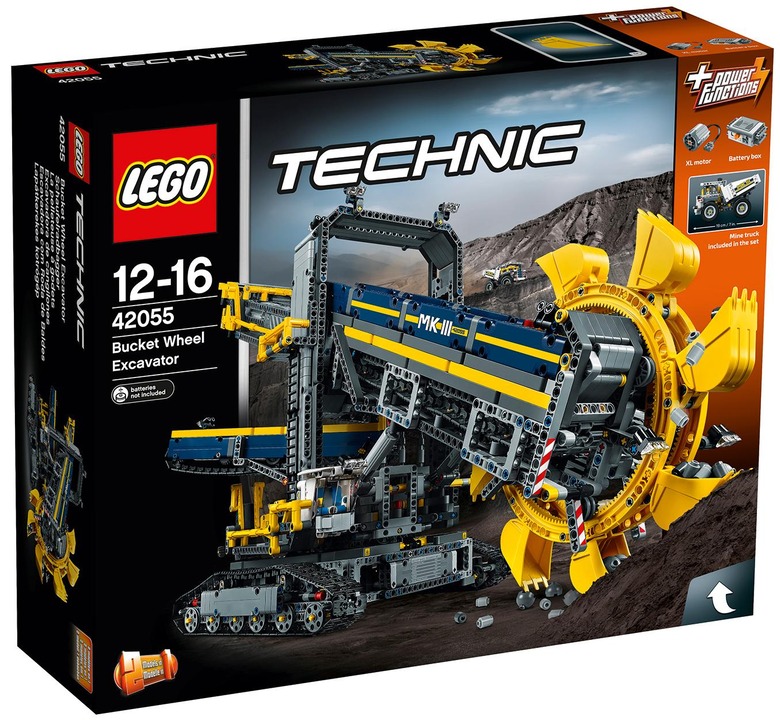 Stick around as we get our hands on this massive set ASAP!