New Works with Nest connections announced at CES 2015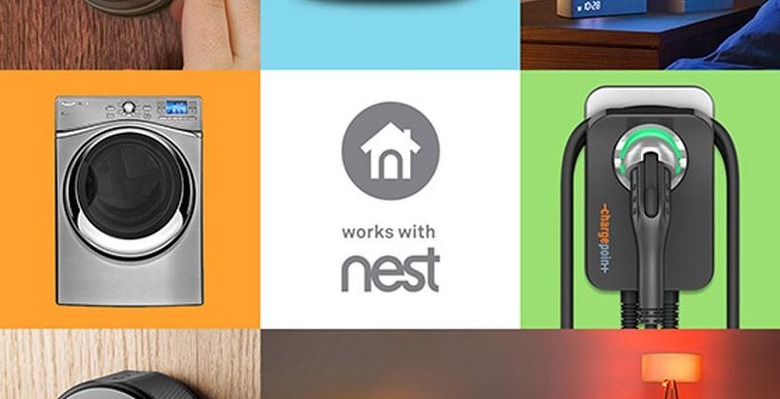 Nest made a big name for itself with smart thermostats and smoke detectors, but that isn't all the company is about. Nest has announced that it will be unveiling some new Works with Nest connections at CES 2015. The company will be showing off its wares in over a dozen different companies booths at CES with different products now compatible with Nest hardware.
Nest is talking about a few products that will be hitting the market in the coming weeks and months including a new smart lock. The August Smart Lock will integrate with the nest Thermostat to turn your Nest Thermostat to Home mode when you unlock the door and begin heating or cooling the home automatically. When you locked the door and leave, the Nest Thermostat will go into Away mode automatically.
Nest users who own an EV can use Chargepoint integration so the thermostat can let the charging station know when energy is in high demand to avoid charging the car when power is the most expensive. Kwikset has a new smart lock called the Kevo that will let the thermostat change between modes depending on who is home.
Ooma VOIP home phone service will work with Nest products to automatically alert you to comings and goings of the house. If a child doesn't get home from school on time for instance, you get a message to your phone with Ooma integration. Philips Hue lights support Nest allowing the Nest Protect system to flash lights when it senses something is wrong. Whirlpool appliances can switch to quieter modes when you are home. The Withings Sleep System also integrates with Nest to give you a comfortable temperature while you sleep.
SOURCE: Nest