New Windows 10 Live Tiles Might Debut At Microsoft Build 2016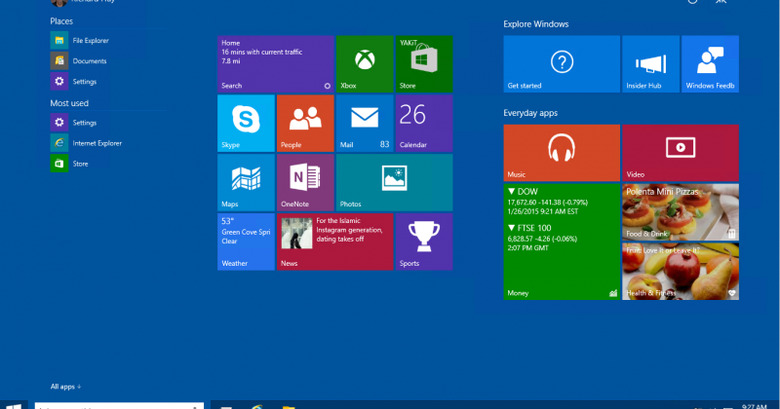 Microsoft's Live Tiles interface was first introduced with Windows 8, but even with the wide rollout of Windows 10 over the last half-year, they remain mostly the same in terms of interaction and functionality. Well, the company has just hinted that an overhaul might be on the way, and with the Build 2016 developer conference starting next Wednesday, new Live Tiles could be ready for announcement.
A full schedule of the sessions and keynote presentations at Build 2016 has been published on Microsoft's website, and one is interestingly titled "What's New for Tiles and Toast Notifications." To be held on Friday, April 1st, the session's description includes mention that Live Tiles for Windows 10 are "evolving with two highly-requested surprises that you won't want to miss."
One of the original features of Windows 10 that never made into the final release was Live Tiles with interactive features, possibly including things like interactive notifications that don't require users to leave the app they're currently in. Another option could be something similar to iOS's new slide-over feature, where an app could be used in a smaller portion of the screen, while still keeping a primary app open. Think of an email Tile that would allow users to scroll through their inbox and reply to individual messages.
We'll have to wait until next week to see what the "two highly-requested surprises" are that Microsoft has planned, but it seems likely they will focus improving the multi-tasking features of Windows 10.
SOURCE Microsoft Channel 9