New Wii U Zelda trailer unveiled by game's creators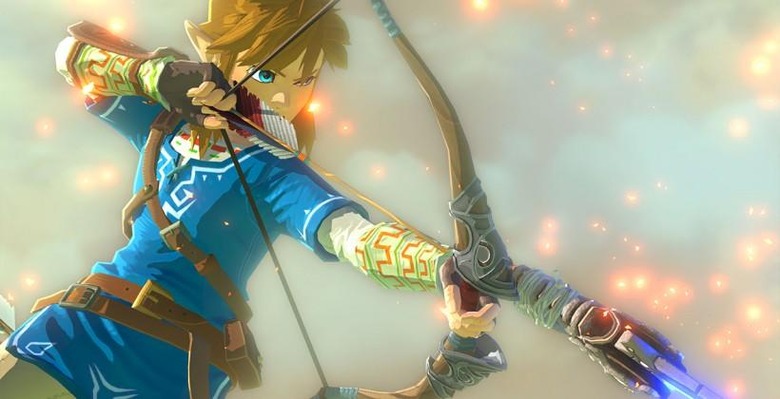 At the first Game Awards held in Las Vegas on Friday night, Nintendo gave the world its first look at the new Legend of Zelda game for the Wii U since this year's E3. A new hands-on video was shown with non other than Nintendo legend and Zelda creator Shigeru Miyamoto, and series director Eiji Aonuma at the controls to demo new gameplay and features that will take advantage of the Wii U hardware.
One of the most impressive aspects is just how much of an "open world"-like environment this game takes place in. While certainly not comparing to MMO game worlds, this is definitely the largest and most expansive world the action-adventure series has seen. Aonuma comments how this Zelda game will see players traveling to many far-away locations to complete their goals, with a number high-altitude environments offering beautiful views.
To help players navigate this large world, the creators showed scenes with the next big gameplay reveal: the return of Epona, main character Link's horse. Most impressive is that when players choose to ride the horse, little control input is needed, with steed automatically making their way across the terrain. As Link and the horse made their way through a forest without collision, Aonuma commented "real horses don't run into trees very often."
But an automatically controlled horse does much more gameplay than expected; without having to dedicate button commands to the horse, players are now free to control Link's actions while riding. This includes things like swinging his sword or aiming the bow and arrow at enemies or other objects. As for additions taking advantage of the Wii U's Gamepad, the game's map is displayed on the controller's touchscreen, with zooming and first-person view controlled by pinching and swiping with a finger. Sadly a release date is not in the near future, as Miyamoto commented the new Zelda wouldn't be finished until late 2015, following a new Wii U entry for the Starfox series.
VIA Eurogamer
SOURCE Nintendo