New Volvo C70 - "Two in One"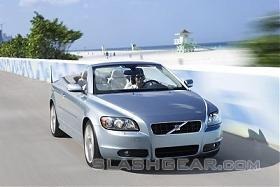 The Volvo C70 design team, headed by Fredde Talsma, first developed the C70 as a sporty coupe before removing the roof to develop a convertible with the end goal being an attractive car – top up or top down.Volvo Car's first-generation C70 convertible was launched in 1997. Its enduring design carried it successfully through an eight-year production cycle. First-generation C70 convertible production ceased in March 2005 with total production reaching nearly 50,000 cars.
Interestingly, the C70 convertible's last full year of production was also its best sales year with 8,000 units.During those eight years, Volvo did learn a critical lesson – be patient. Time was needed to establish the C70 in the convertible market.