New video looks closer at The Force Unleashed story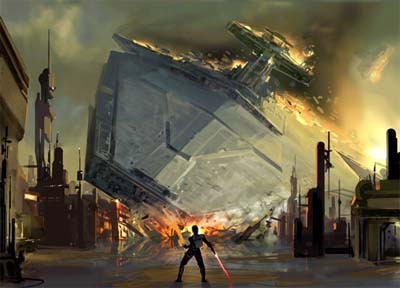 There are powerful forces at work in the universe, some of which can seemingly control your actions. No, I'm not talking about the Force, but rather temptation. Lucasarts has released a new video containing footage of their upcoming title The Force Unleashed. While I'm always excited to see more of the game, the video also contains spoilers. If you are strong of will, move along. However, those that feel the urge to give in can hit the jump for the full video.
Don't feel bad, I couldn't resist either. I'm a huge Star Wars geek and damn proud of it. There's just no way I could resist the urge to watch a little more footage, spoilers or not.
After watching this video, all I can say is that September just can't come quickly enough. Thankfully there are plenty of other games coming out to pass the time.
[via Xbox360 Fanboy]