New Vertu Signature Touch puts specs on par with luxury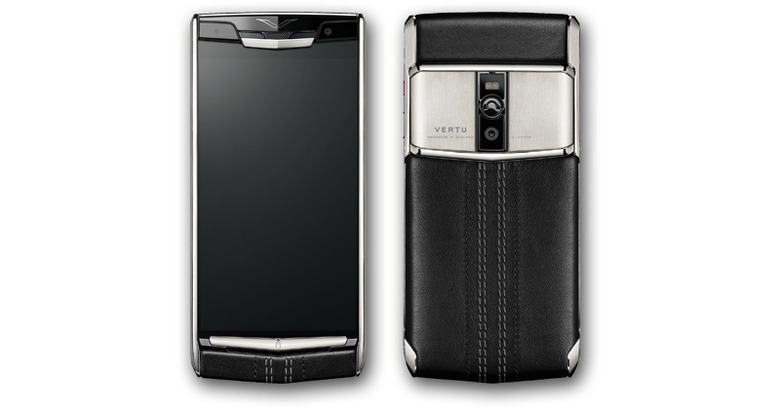 Gone are the days when "luxury smartphones" meant paying both arms and both legs but getting last year's specs inside. It seems that this niche market has caught up with the trend at long last. Vertu has announced a revamp of last year's Signature Touch model and this time it might well be worth the price, both in terms of design and performance. Touting 2015 flagship specs wrapped inside premium materials, the New Signature Touch is something that could make affluent geeks swoon with pleasure.
By now you are probably aware of what makes a luxury smartphone a luxury smartphone. And now, it's not just about having it coated with gold, no matter the carat. They have to be made with premium, expensive, and sometimes rare materials, from top to bottom and on all sides. The New Signature Touch definitely fits the bill. Grade 5 titanium provides structural form and handcrafted leather delivers both visual appeal and texture. And the display is protected not by your conventional Gorilla Glass but with a 5th generation solid sapphire crystal.
In the past, the beauty of luxury smartphones was only skin deep, hampered by mediocre hardware. The New Vertu Signature Touch, on the other hand, could stand tall amidst this year's flagships. Well, perhaps except for the 5.2-inch display that remains in the 1080p Full HD arena. The smartphone is powered by the latest Qualcomm Snapdragon 810 and bears 4 GB of RAM for good measure. Internal storage is a spacious 64 GB, complemented by a 64 GB microSD card slot. While the front 2.1 megapixel camera might not appeal to selfie lovers, the 21 megapixel F2.2 rear camera with phase detection autofocus and dual tone LED flash might endear Vertu's device to mobile photographers. The 3,160 mAh is definitely plenty but if that isn't enough, you've got Qualcomm's Quick Charge 2.0 and Qi-compatible wireless charging to bank on.
The triumvirate of luxury is completed by exclusive features and services that truly make each smartphone an exclusive club. Like Vertu Concierge, which is like having your own personal customer service representative, or Vertu LIFE, which gives access to many private clubs around the world.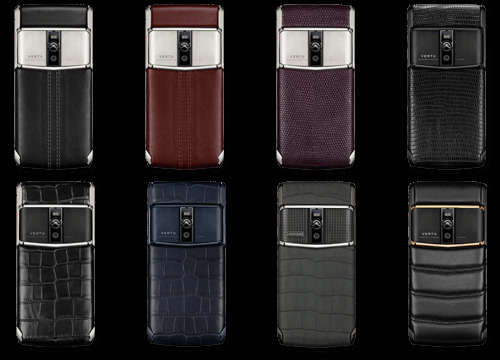 The Vertu New Signature Touch will be available in a range of eight variants, including Jet Calf, Garnet Calf, Grape Lizard, Pure Jet Lizard, Jet Alligator, Pure Navy Alligator, Clous de Paris Alligator and Pure Jet Red Gold. Each can be personalized even more with the buyer's choice of engraving. The smartphone will be available starting October 16 but pre-order period begins September 25 to October 8.
SOURCE: Vertu