New Twitter Profiles live today: here's what changed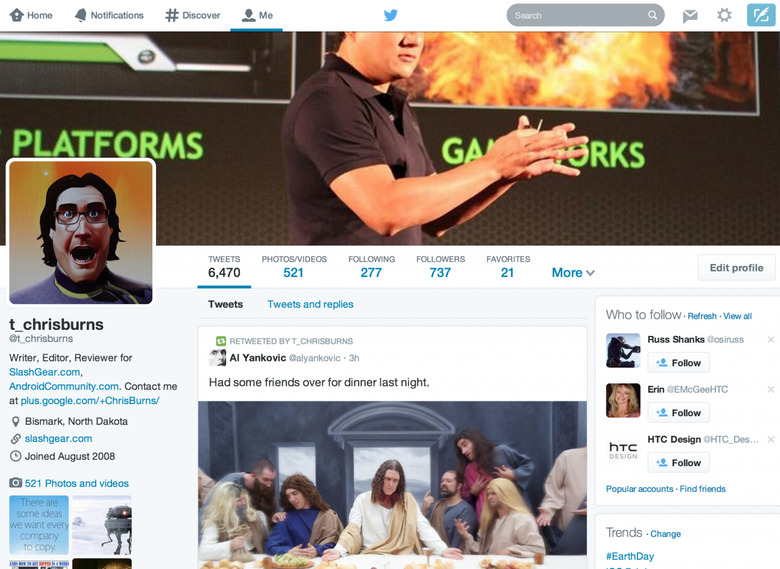 If you head to your own Twitter profile page today, you may notice a relatively large set of changes going on. If you've not been there for a while, relying only on 3rd-party Twitter readers or your normal news feed, you'll notice changes in a major way – either way, it's all going down today.
A number of new changes to your profile have been initiated, including Best Tweets, Pinned Tweet, and Filtered Tweets. Some of these changes were delivered to select users over the past few weeks, while the whole lot has been made public today.
You may now choose one single Pinned Tweet from your collection of Tweets at any given time. A Pinned Tweet stays stuck to the top of your profile page until you un-pin it or decide you'd like to pin a different Tweet. For the time being, Twitter is restricting this feature to one single Tweet of your choice.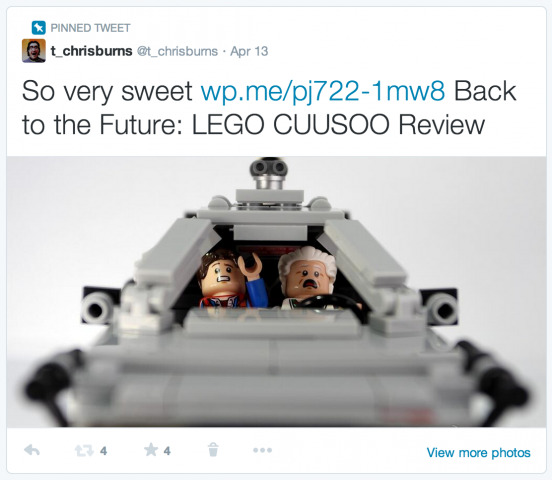 The Filtered Tweets feature suggests you view yours or any other profile with the following categorical separations: Tweets, Tweets and Replies, or Tweets with photos/videos. Best Tweets is a feature which shows your most-engaged Tweets far larger than the rest of the pack – this is what Twitter considers your "best content," so you'll find it biggest.
These changes should be rolling out across the planet today. If you're extra-antsy and need it now, head to the Twitter New Profiles page and tap the "Get it now" button in blue. And remember – you can't go back, but you don't have a choice in not going forward anyway!