New Toshiba Laptops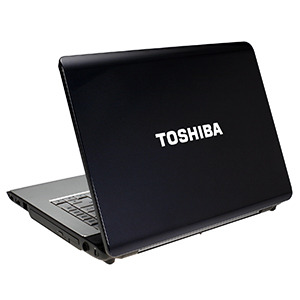 First up is the new Toshiba Satellite A205 Series S7468 which has an HD-DVD drive, 720P 15.4" screen with TrueBrite technology. These laptops are designed with power and performance in mind, and with the addition of an HD optical disc format, sounds like a good choice.
Next is the Satellite U305 Series with a lightweight, compact laptop. In fact it weighs in a 4.6 pounds and has a 13.3-inch widescreen also utilizing the TrueBrite technology. This model is available in several configurations, but its clearly targeted for the mobile user who rarely touches base, with its small, and lightweight design and power saving features including the option of Intel Centrino Duo processors to extend battery life.
Then there is the Satellite M205 series of mobile computing solutions, this are the thin and light notebooks you have been looking for. They weigh in at a tad more than 5 pounds in weight and featuring a 14.1" widescreen LCD with an integrated webcam and microphone. This would be great for a combination of mobility and functionality, plus with the webcam and mic, they'd be great for keeping in touch.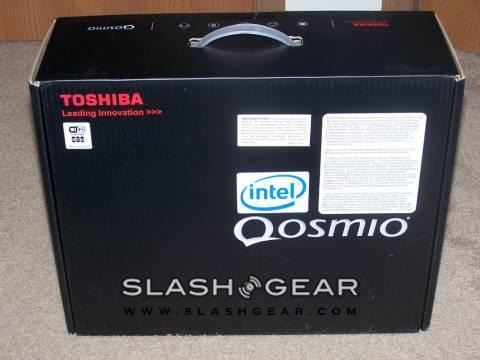 The last Satellite model in this announcement is the P205, it is not by far the least important either with every model having a HD-DVD drive standard. There is also the 17" widescreen LCD to watch it all on. This is clearly the power player of the newest line of Satellite notebooks.
Finally the Qosmio F45, these things are like Toshiba's Rolls Royce of laptops, and this one is no different. First there is the HD-DVD drive, then there are HDMI ports and Dolby Home Theater technology, this laptop would integrate nicely into a home theater setup. If you are on the go though, the screen will obviously do an amazing job of playing HD-DVDs, but the Harmon Kardon sound system that's built into the laptop should keep the sound on par with the video, there is even a built in subwoofer.
Well, that's all folks, Toshiba swooped down and blessed us all with a slew of truly amazing laptops, again. Now they are off again to go back to doing their best to bring us the best. Just as a little reminder, our own Chris Scott Barr got his hands on a Qosmio not too long ago, here's the review.