New top-level domain applications revealed: .apple, .google and more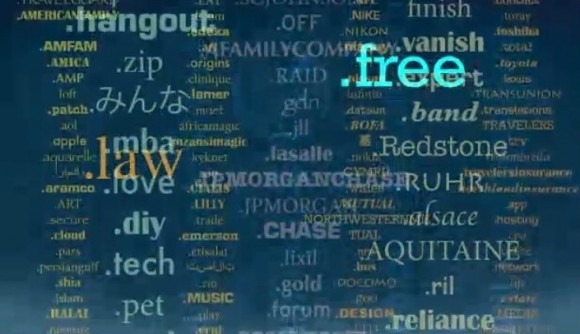 The ICANN has revealed the almost 2,000 new generic top-level domain name applications, with the organization planning to make its way through the contentious list. Of the 1,930 applications, several have multiple claims from different companies: .app, for instance, has thirteen firms vying for control, including Amazon and Google, while Apple has applied for a single domain – .apple, unsurprisingly – and Google has apparently applied for more than 100, including .google and .android.
Part of the ICANN's challenge, therefore, will be picking which candidate gets each gTLD. Whoever secures their application will face an expensive bill: $25,000 per year for each gTLD, with the first batch of 500 to be drawn with 100 from each geography.
Asked why the process was so complex, and why the costs were so great, the ICANN argued that this would weed out those who could not meet the challenge of operating a gTLD. "This is a serious technical operation to run a top-level domain, completely different from a second-level domain" Rod Beckstrom, president and CEO of ICANN said, "for the security of the internet, you have to do this right."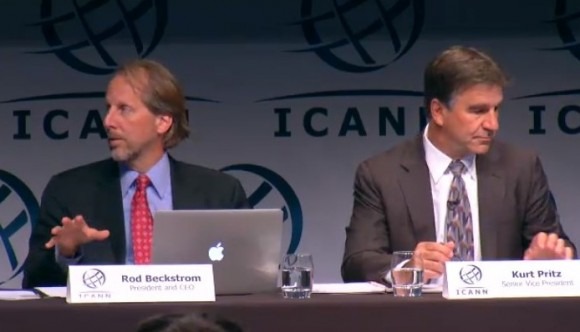 "The program was opened up as a level playing field, and it's up to the institutions to decide whether or not to participate" Kurt Pritz, ICANN senior vice president said. "Some have decided to, and some have not." Those who do end up running them will also face several ongoing responsibilities, including managing trademark take-downs if brands complain, and face the ICANN demanding back the gTLD if they consistently demonstrate that they're not up to the challenge.
The first of the new gTLDs will go live in Q2 2013, with the ICANN expecting each batch to take 4-5 months to process. That will be followed by a comment and appeals period.