New TiVo survey has bad news for cable TV providers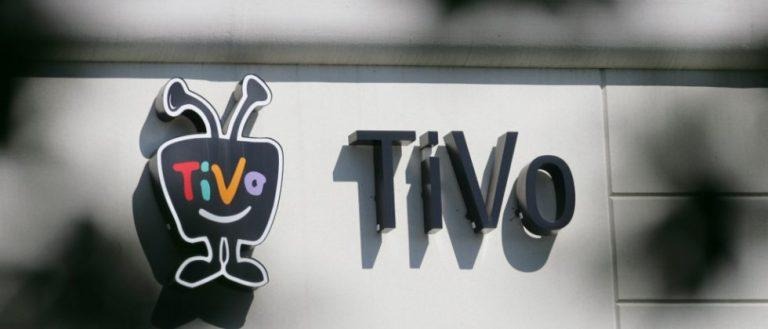 It isn't exactly a secret that streaming services and the cable cutters who are using them are hurting cable providers here in the US. A new survey from TiVo, however, suggests that things may only get worse for those cable providers if they don't change something soon. Fueled by high prices for monthly cable subscriptions, it seems that a significant number of people are considering dropping their current cable provider within the next six month.
TiVo's survey covers a number of different topics, but starts with a section on the state of pay-TV. The Video Trends Report, which surveyed 3,081 people over the first quarter of the year, found that 15.2% of respondents didn't have any pay-TV service to speak of. Of those respondents, 21.8% said that they canceled their service within the past 12 months, a statistic that was up 4.4% year-over-year.
Why don't those people have TV service anymore? An astounding 79.7% said that they canceled because their service was too expensive, while 57.6% said they're using streaming services such as Netflix and Hulu – up 9.3% from Q4 2016. It's easy to see why people would cut the cord over pricing, as TiVo found that 37.1% of cable subscribers spend $101 or more for their TV service each month, with 10.2% paying $151 or more.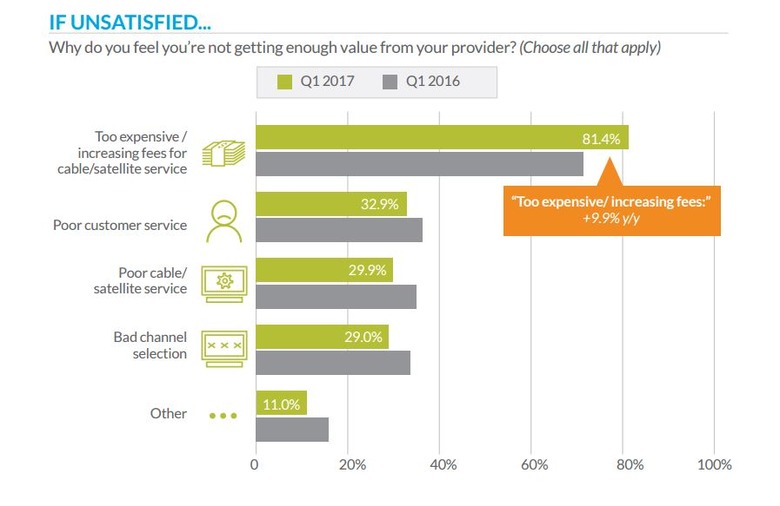 At the end of the day, having 15.2% of respondents say they don't currently subscribe to a cable service isn't exactly dire. It could get a lot worse, though, with TiVo's survey taking a look at potential churn among those remaining subscribers.
TiVo found that 7.2% of respondents plan to cut their service within the next six months, while a further 6.6% plan to switch providers and 3.5% plan to switch to online streaming. Beyond that, 31.6% answered that they might change their provider, which totals 48.9% of respondents who indicate they may move away from their current provider in the next six months.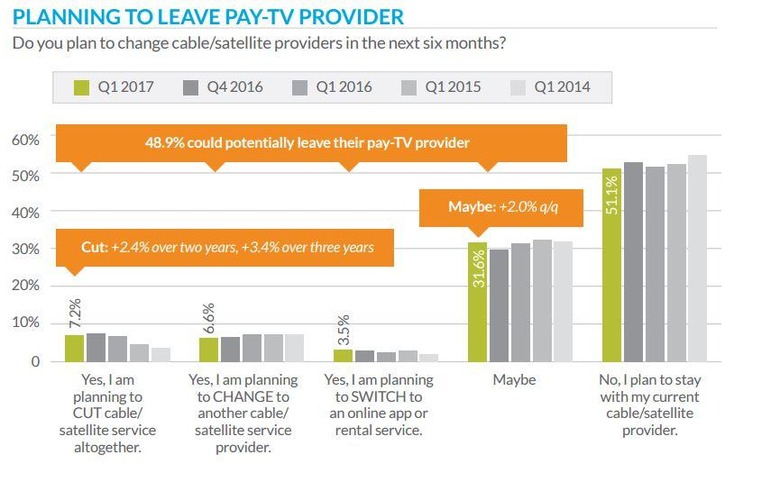 High prices and ever-increasing fees seem to be the driving factor behind the desire to at least switch providers, which isn't really that shocking. Cable companies have a chance to get these people to stick around though, with 53.3% of customers saying they would consider staying if they could choose and pay for only the channels they want.
Considering the cable industry's history of avoiding ala carte offerings, we don't really see that happening, but you never know. There could come a point where enough people have left that these cable providers don't have a choice but to implement more consumer-friendly options. We'll see, but if these cable companies stay the current course, it could very well just get worse for them.
SOURCE: TiVo