New Super Mario Party Joy-Con Bundle Is A Great Deal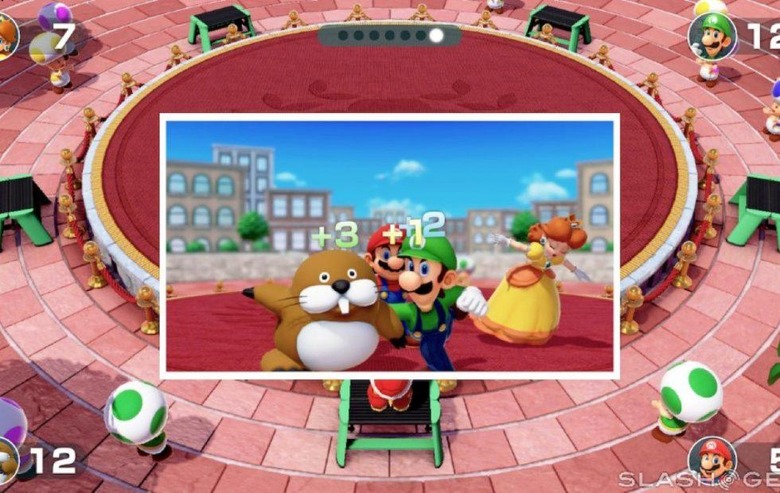 If you've been looking to pick up a copy of Super Mario Party but you also need some additional Joy-Cons before you can invite your friends over to play it, Nintendo has a new bundle aimed squarely at you. The bundle, which was revealed today, comes with a copy of the game and two Joy-Cons, giving you everything you need to play the game with four players (assuming, of course, that you already own a Switch).
What's particularly exciting about this bundle is how much it costs: $99.99. At first blush, $100 might seem like a lot of money, but it's worth keeping in mind that an extra pair of Joy-Cons typically run $80 on their own. With everything added up, you save $40 by picking up this bundle over buying the game and a second set of Joy-Cons separately.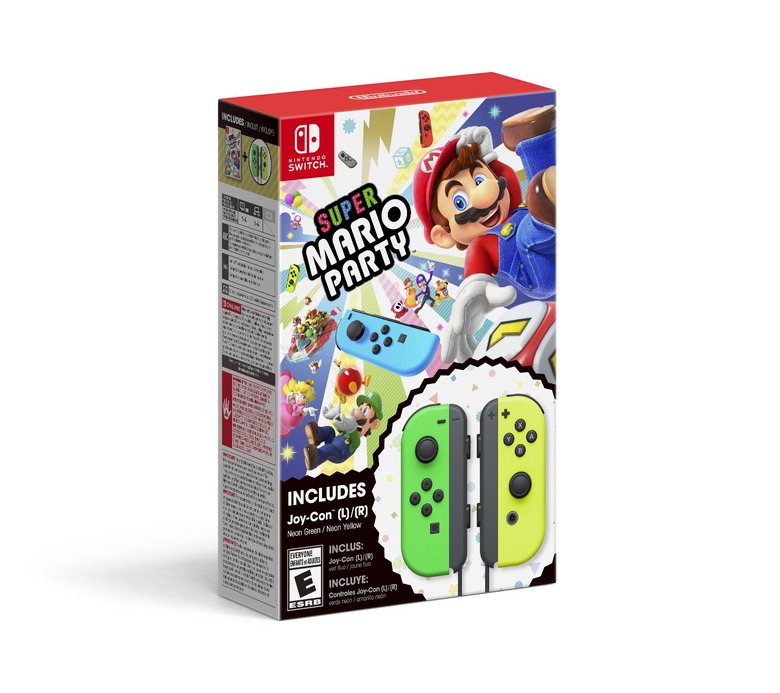 Super Mario Party allows four people each using a single Joy-Con to play at once, so you only need two pairs to accommodate a full group. It never hurts to have an extra pair of Joy-Cons on hand even when you're not playing a four-player game, and it's worth noting that the Joy-Con color combo featured in this bundle is one that we haven't seen before – neon green for the left and neon yellow for the right.
I reviewed Super Mario Party shortly after it released and found that while it's lacking in the single player department, it's a blast when you manage to get four people to sit down and play it. For now, it's probably the best party game available for the Nintendo Switch, though considering that the platform seems well-suited for local play, that might not be true forever.
In any case, this Super Mario Party Joy-Con bundle will launch on November 16. Nintendo doesn't specify any retail partners, but all the usual suspects – GameStop, Walmart, Target, etc. – will probably be carrying it. It sounds like this isn't a permanent item in Nintendo's product lineup, as the company says they'll only be available while supplies last.