New Super Mario Bros U might get a Switch re-release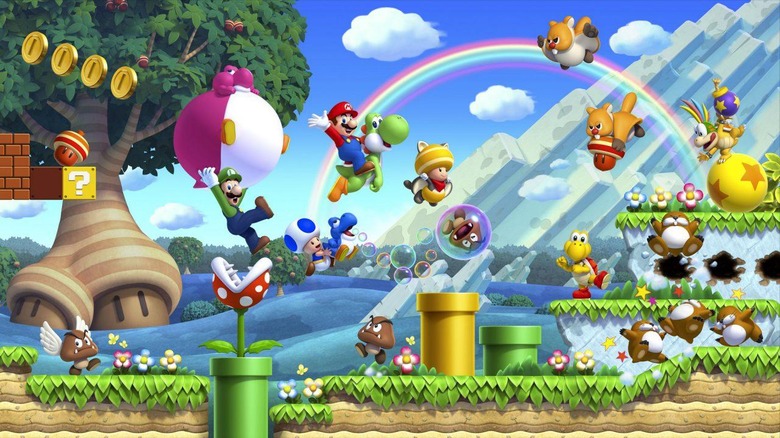 The Switch has proven to be a pretty good platform for Wii U games, and there are still plenty left to bring over. The next Wii U port Nintendo launches for the Switch could be New Super Mario Bros U, assuming a new rumor is to be believed. Word is that Nintendo could even release a Switch version of New Super Mario Bros U before the year is out, bolstering its holiday lineup beyond just Super Smash Bros Ultimate.
This report comes Liam Robertson over at
, who has been speaking with sources connected with Nintendo of Europe for what sounds like the better part of the year. Those sources claim that Nintendo will look to bring over both New Super Mario Bros U and its standalone expansion, New Super Luigi U, in a unified package to the Switch.
Those sources also claim that Nintendo will look to add additional content to the games for their Switch release, but what exactly that entails is unknown. Apparently, this version of the game will be called "New Super Mario Bros U Deluxe," which is certainly a mouthful. Still, it lines up with the naming scheme Nintendo used for its
.
Some of Robertson's sources say that the game could be out by the end of 2018, but if that's accurate, one has to wonder why Nintendo didn't announce the port at E3. Nintendo focused mostly on Super Smash Bros Ultimate during its E3 presentation, so perhaps that explains its absence, but it still seems like E3 is the place to announce any games that will be launching in the second half of the year.
In any case, this is definitely something to watch for as we move through the rest of 2018. New Super Mario Bros U definitely seems like a great candidate for a Switch release, along with a few others that have yet to be ported like Super Mario 3D World and the pair of Zelda HD re-releases Nintendo made for the Wii U. Would you buy New Super Mario Bros U if it were ported to the Switch? Head down to the comments section and let us know!