New Super Mario Bros. U Deluxe is now available on Nintendo Switch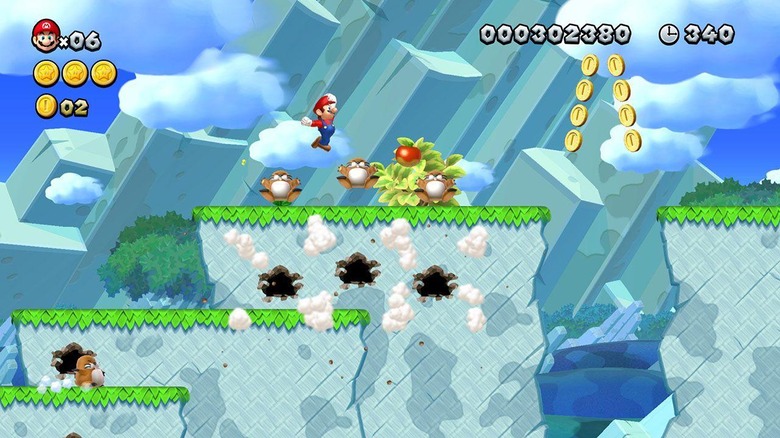 Today is a big day for the Nintendo Switch, as it's getting its first major first-party release of the year (unless you want to count the Nintendo-published Fitness Boxing, which released last week). New Super Mario Bros. U Deluxe – which is quite the mouthful – is launching on the Switch today, becoming the latest is a long line of Wii U games to be ported over to the Switch.
Nintendo's strategy in bringing Wii U games over to the Switch makes a fair amount of sense. At the end of everything, the Wii U had only sold 13 million units over its four year lifespan – numbers the Switch managed to surpass in less than a year. Though the Wii U's library was a little weak as a result of those poor sales, there were still some very good game released for the platform, especially from Nintendo.
When you consider that the Wii U's dismal sales limited the exposure of these games, putting them on a more popular platform that is consistently selling well isn't a bad idea. On top of that, these ports also allow Nintendo to pad out its first-party release schedule for the Switch. While these Wii U ports may not be as highly anticipated as new first-party titles like Breath of the Wild or Super Smash Bros. Ultimate, they do well to fill the gaps between those launches.
In any case, if you're one of the many to never play New Super Mario Bros. U and you like Mario's classic side-scrolling adventures, this is definitely a safe buy. The original was great on Wii U, and we're not expecting much in the way of radical departures from that. The Switch release also comes with New Super Luigi U bundled in, which was basically a hard mode DLC released for the original game.
Of course, this is probably only a primer for what's coming up in the future, since Nintendo will likely make a New Super Mario Bros. game for the Switch at some point down the road. We'll see what happens in the future, but for now, we've got New Super Mario Bros U. Deluxe to work through. Look for SlashGear's review of the New Super Mario Bros. U Deluxe soon!