Sony showed up to the Rocky Mountain International Audio Fest with a number of high-end audio products in tow. The new hardware and accessories include a two sets of in-ear monitors, a pair of over-the-ear headphones, and new top-of-the-line earbuds and a digital music player. Regardless of which product catches your eye, you're going to be paying a significant amount of money to take them home.
Today, Sony introduced the IER-Z1R Signature Series headphones, which feature 5mm and 12mm dynamic drivers, boasting a frequency response that tops out at 100 Khz. Sony promises "perfectly controlled acoustics" with this pair of headphones, and they also ship with 13 different types of earbuds and ear hangers so you can find the combination that's most comfortable.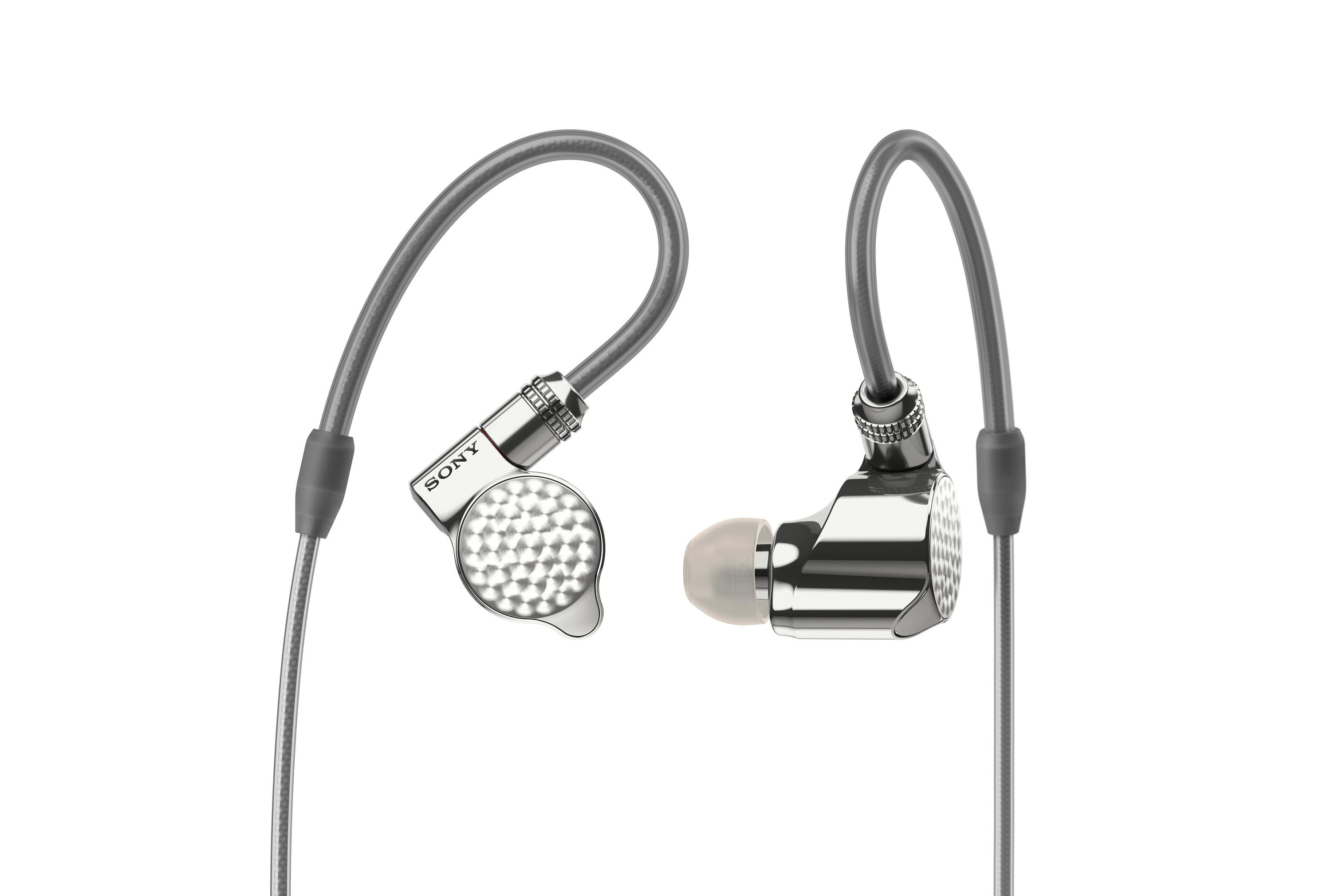 The company also revealed that its DMP-Z1 Signature Series digital music player. This is the most expensive product Sony revealed today and it isn't even close, with its price clocking in at a whopping $8499.99. For that, you're getting components like a gold-plated rotary volume controller, an aluminum chassis, an Asahi Kasei Microdevices AK4497EQ DAC, a TI TPA6120A2 amp chip, and 256GB of onboard storage with microSD card slots to add more
Those two accessories were definitely the products that received the lion's share of Sony's attention with today's announcement, but there were a few more items that the company revealed today as well. These include the IER-M9 and IER-M7 in-ear stage monitors, which use a penta-BA driver and quad-BA driver, respectively, and the MDR-Z7M2 over-the-ear headphones, which use a 70mm HD driver along with an aluminum-coated LCP diaphragm.
Both the IER-Z1R headphones and DMP-Z1 digital music player will be landing at authorized Sony retailers in January, with IER-Z1R coming in at a price of $2,299.99. The IER-M9 and IER-M7 monitors, on the other hand, are scheduled to launch in November for $1,499.99 and $799.99, respectively. Finally, the MDR-Z7M2 headphones are available today with a price tag of $899.99. You can read more about these – or in the case of the MDR-Z7M2, buy a pair for yourself – over on the Sony Signature Series website.