New Sony DVD/CD Multi-format Rewritable Drives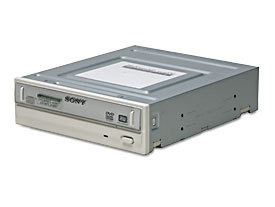 Sony has unveiled today four new Multi-format DVD/CD rewritable drives based on its 12th generation optical storage technology. This line-up features three designs and four configurations. Hailing it the industry's fastest 18x DVD±R burner, Sony says its 830 series burner delivers a full 4.7 GB of video, data, music or images on standard 16X DVD±R media in about five minutes. The internal DRU-830A and external DRX-830U drives come bundled with the new Nero 7. The external DRX-830UL-T drive is designed for dual Macintosh and Windows platform support and includes Roxio Toast 6 Lite. The external DRX-S50U drive features an ultra slim design that works well for those who need to save space. All four drives support CD-R/RW recording.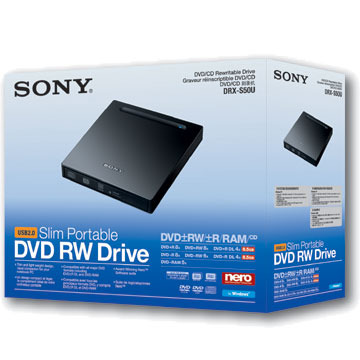 As for pricing, the internal DRU-830A is now shipping for around $70 after a $20 mail-in rebate. The external DRX-830U is expected to ship in October for around $100 after a $30 mail-in rebate. The external DRX-830UL-T burner will be available in December for about $120 after a $30 mail-in rebate. The DRX-S50U drive will be available in October for about $130.
Via: Sony